Optisure Risk Partners, a Manchester, N.H.-based insurance broker, has promoted Christopher Arnold to vice president of its Sutton James Aviation division.
In this role, Arnold will continue to work with Sutton James President Jon Doolittle in overseeing carrier relations, business development, finance and strategy for Sutton James.
Arnold is a licensed broker who began his career after graduating from Daniel Webster College in 2006. He is a commercial pilot with a main focus on fixed wing aircraft and commercial operators. He currently handles accounts ranging from personal, corporate and commercial aircraft to various other commercial operators and airports.
Sutton James is a resource for aviation-related coverages throughout North and South America. The broker staff are licensed pilots with aviation experience and carrier relationships.
Optisure's regional partners operate locally but with global capabilities, addressing the spectrum of risk management, employee benefit and property and casualty insurance needs. The organization employs insurance professionals throughout the Northeast and Florida.
Source: Optisure Risk Partners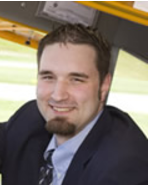 Was this article valuable?
Here are more articles you may enjoy.