As a fourth generation, family-run organization, Warwick, N.Y.-based Seely & Durland Insurance understands the importance of creating a welcoming, family environment in the workplace, according to President Garrett Durland.
"We like to treat both our clients and our employees like family," he told Insurance Journal.
Seely & Durland was nominated by its staff and won this year's Best Agency to Work For Bronze Award in Insurance Journal's East region. To nominate the agency, its staff members filled out anonymous survey questions.
Garrett has been working alongside his family throughout his insurance career, which began with a little encouragement from his father, Ken Durland – the second generation to lead the family business following its founder and Garrett's grandfather, Harry Seely.
Seely & Durland Insurance Agency walks the walk.
"I was 20 years old with no clue about what I wanted to do with my life, when my father told me that he saw my grandfather in me and that he'd like me to join the firm," Garrett recalled. "I had no idea I would end up in insurance, let alone the family business. But here I am – almost 37 years later – and there are no regrets whatsoever."
Garrett works alongside his brother, Vice President Stuart Durland, who has served as his partner in the business for 27 years, Garrett said. Those family values established within the business early on have remained throughout four generations to better serve clients and employees alike.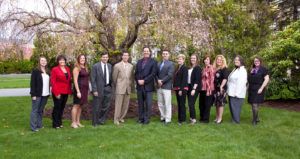 "It is simply common practice for us to provide our clients with the quarter for the parking meter or drive that bid bond over to their office at 6:30 a.m.," Garrett said. "We'll be there for them at the claim site while the fire is still smoldering and answer their emails late into the night."
In addition to working to go above and beyond to serve clients, the agency values retaining its employees while growing its business by hiring the newest generation of insurance professionals as well.
"Seely & Durland Insurance Agency walks the walk," one employee wrote in the survey. "I was referred to this agency and have been made to feel like a part of the team since my first day."
The welcoming atmosphere is evidenced in the agency's employee longevity, as Garrett pointed out it is celebrating two employment anniversaries in the next four months – a 25-year anniversary in November and a 50-year anniversary in January. Longevity is not just something the agency sees in its staff, however, but in its clients as well.
"Having been in the community for generations, our clients are more like family members than just clients," another employee wrote in the survey. "Each of our employees know parents, siblings, aunts, uncles, births, deaths, etc. of our insureds. I think each client feels important when they come in or call. We ask about their family or accomplishments, and it reinforces just how important they are to us as people, not just a name who is insured with us. They trust our company because we have their best interests at heart."
Indeed, as one employee pointed out in the survey, one of the agency's values is to "always have each other's backs."
"I know that my agency cares about my well-being and success both in and outside the office," the employee wrote. "Seely & Durland…has been well-known and liked in the Warwick community for many, many years. While we strive to have the best for our agency, we also strive to have the best for our community."
Indeed, the agency has a vision for future profitable growth through continued sales development, agency acquisition and investment in technology, Garrett said, and it plans to remain committed to its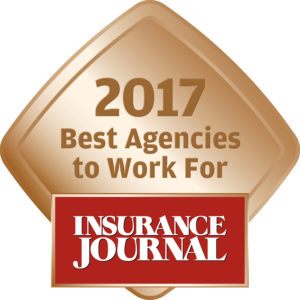 community in the process.
"It goes without saying that our commitment to our employees and our community will be unwavering," he said. "We are working hard to see the business perpetuate well after our retirement to ultimately continue the legacy of a local business giving back to our community."
Was this article valuable?
Here are more articles you may enjoy.