Chesapeake Employers' Insurance Company, a Towson, Md.-based workers' compensation specialist, has hired Danielle Quinn as a pharmacist case manager.
In this role, Quinn is responsible for managing the Pharmacy Utilization Program, which includes providing oversight of prescription drug use and reviewing prescription medications to ensure they are medically appropriate.
Previously, Quinn served as a clinical pharmacist at UnitedHealth Group.
Chesapeake Employers' Insurance Company, formerly IWIF, has specialized in providing workers' compensation insurance to Maryland businesses since 1914. It is a fully self-supporting insurance company that operates solely from premium and investment income. A nine-member, governor-appointed board of directors oversees the general operations of the company.
Source: Chesapeake Employers' Insurance Company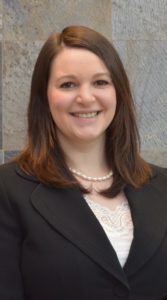 Was this article valuable?
Here are more articles you may enjoy.