SterlingRisk Insurance, a Woodbury, N.Y.-based independently owned insurance brokerage, has hired Steven Guthart as president and chief marketing officer.
Guthart brings more than 30 years of industry experience to SterlingRisk. He previously served as president of Brooklyn operations at HUB International Northeast Limited.
At HUB Northeast, Guthart was most recently responsible for general commercial business as well as the senior care practice, insuring nursing homes and assisted living facilities throughout the U.S. His additional responsibilities included managing all business planning, budgeting, marketing, new business development, client services, staffing and cross-sell initiatives.
His previous responsibilities at HUB Northeast also included serving as the wrap-up practice leader and a member of Hub International Limited's national claims team. He also served as a technical resource for the Northeast and was part of HUB Northeast's mergers and acquisitions team.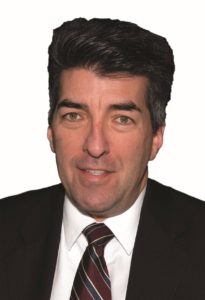 Prior to joining HUB Northeast in 2005, Guthart served as vice president and partner of a regional brokerage based on Long Island, N.Y., where he was responsible for the commercial lines operations.
He has held various management positions with major insurance carriers, including American International Group, Tokio Marine and Aetna Casualty & Surety, as well as other regional brokerage firms, including Corak & Guthart Financial Services, where he was principal and president of the company.
Founded in 1932, SterlingRisk has offices in New York, New Jersey, Connecticut, Florida, California and Indiana. The company has experience in multiple areas, including property and casualty, aviation, environmental, construction, employee benefits consulting, personal lines, risk management, loss control and claims advocacy.
Source: SterlingRisk Insurance
Topics New York
Was this article valuable?
Here are more articles you may enjoy.