Fred C. Church Insurance, a Lowell, Mass.-based independent insurance agency, has named George H. Lucas as director of Business Development.
In this role, Lucas will be responsible for the management and facilitation of the agency's sales process and organic growth strategy.
This comes after agency President and Chairman Mike Reilly in 2015 rolled out a companywide, five-year hiring initiative to combat the insurance industry's talent crisis, according to a Fred C. Church Insurance press release.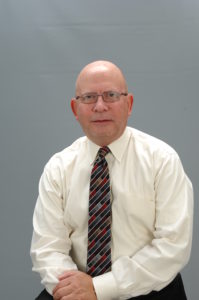 The first step of Fred C. Church's talent initiative was to hire several new producers to grow the sales force. Over the last three years, the independent agency has recruited and hired ten new insurance agents.
In order to properly onboard the new staff and ensure they understood the agency's sales process, Reilly decided to bring on Lucas in a full-time position which would allow him to support and continue to develop the growing sales team.
Lucas has been operating as a sales consultant for Fred C. Church since 2015. In addition to consulting with Fred C. Church, he played a role in assisting a variety of other companies with their development.
Fred C. Church Insurance has multiple locations throughout northeastern Massachusetts, southern New Hampshire, Colorado and Connecticut. It works with many insurance carriers to provide their clients with the coverages they need to properly protect their home, auto, business and more.
Source: Fred C. Church Insurance
Topics Church
Was this article valuable?
Here are more articles you may enjoy.