Blank Rome LLP has announced that Partner Helen K. Michael has joined the firm's Insurance Recovery group based in its Washington, D.C., office.
Michael joins from Kilpatrick Townsend & Stockton LLP, where she served as former co-chair of the firm's insurance recovery practice.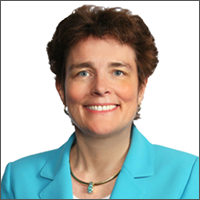 As an advocate for policyholders, Michael has helped her clients navigate high-stakes coverage disputes. These disputes include claims against companies and their corporate officers and directors involving alleged securities violations, breach of fiduciary duty and other corporate misconduct, professional liability claims, and cyber liability claims, products liability claims, environmental contamination claims, intellectual property claims, claims involving natural disasters, and a variety of class action proceedings.
She also advises her clients during the policy placement and renewal process to ensure that they obtain insurance appropriate for the principal risks presented by their businesses.
In three years, the Insurance Recovery group at Blank Rome LLP has doubled with more than 70 percent of the additions being women. Earlier this month, the group welcomed Partner Natasha Romagnoli in the New York office.
Source: Blank Rome LLP
Was this article valuable?
Here are more articles you may enjoy.