NIP Group Inc., a Woodbridge, N.J.-headquartered program manager providing marketing, underwriting and administration of specialty insurance programs, has hired John Bertoli as senior vice president of Marketing.
In this role, Bertoli will be responsible for building awareness, preference and demand for the NIP Group and its programs nationally. He will also be focused on developing comprehensive marketing strategies and effective tactics that drive business opportunities while promoting a consistent NIP Group brand message.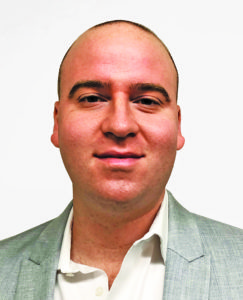 Before joining NIP Group, Bertoli served as the head of Marketing and Partner Services at Samsung SDS America. While there, he led the research, design, strategy and implementation of marketing initiatives designed to drive revenue. Earlier in his career, he served as senior marketing manager at Zags, as global email marketing strategist at AppSense and as marketing manager at Business Licenses LLC.
Source: NIP Group Inc.
Was this article valuable?
Here are more articles you may enjoy.