Saxe Doernberger & Vita, P.C. (SDV) has promoted Bethany L. Barrese to partner, effective January 1, 2020.
Barrese's practice focuses on complex policyholder coverage issues. She has experience handling coverage disputes arising from construction projects and frequently negotiates construction defect and additional insured claims on behalf of owners, architects, construction managers and general contractors.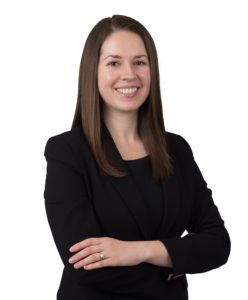 She is an advocate for policyholders with a focus on assessing and litigating bad faith and unfair trade practices claims. She also works with clients to review their existing insurance programs, recommend various risk management strategies and develop long-term solutions to common coverage issues.
Barrese maintains a remote office in northern New Jersey, where she will continue to represent corporate policyholders nationally in conjunction with SDV's Northeast office.
SDV is a law firm representing policyholders in insurance coverage disputes. Its clients range from individuals to international corporations across all industries.
Source: Saxe Doernberger & Vita
Was this article valuable?
Here are more articles you may enjoy.