Erie Insurance has named Ronald Habursky as senior vice president and chief investment officer, effective July 2.
Habursky joined Erie Insurance in 1999 as a fixed income securities analyst, was promoted to alternative investment analyst in 2000, and later to portfolio manager, external investments, in 2008.
Most recently, Habursky managed Erie's fixed income portfolio as vice president and senior portfolio manager.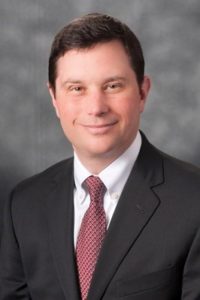 Greg Gutting, Erie Insurance executive vice president and chief financial officer, said in a company press release that Habursky's investment experience and 21-year career at Erie will allow him to effectively lead the company's Investments team.
Before joining Erie Insurance, Habursky was a financial analyst at GE Transportation Systems. He will be based in Erie Insurance's home office in Erie, Penn.
Source: Erie Insurance Group
Topics Pennsylvania
Was this article valuable?
Here are more articles you may enjoy.