The Union Mutual Companies recently announced the promotion of Alexis Burrall to assistant vice president of marketing.
Having graduated from The University of Vermont in 2009, Burrall began her career in financial planning for a Boston, Mass.-based company. With prior experience in public relations, Burrall joined the company in 2012 as marketing coordinator.
Most recently, she served as the companies' director of marketing, overseeing agency management, marketing and sales efforts throughout the New England and New York territories.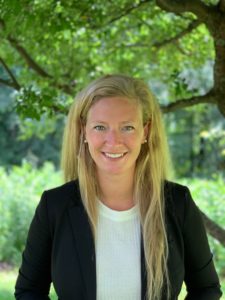 Burrall's promotion was effective August 15, 2020. She lives in Waterbury, Vt., with her family and she is based in the insurance group's Montpelier, Vt., office.
Union Mutual of Vermont Companies, founded in 1874, is a property and casualty insurance group consisting of Union Mutual Fire Insurance and New England Guaranty Insurance Company Inc., both based in Montpelier, Vt.; and Community Mutual Insurance Company, based in Latham, N.Y. The three companies write a total of $185 million in direct premium annually through independent agents throughout New England and New York.
Source: Union Mutual of Vermont Companies
Was this article valuable?
Here are more articles you may enjoy.