At Deland, Gibson Insurance, being a lifelong learner isn't just a hobby, it's part of the agency's core values held by all employees. And agency employees say access to resources and education, as well as a constant drive for improvement, are a couple of the reasons why they think Deland, Gibson Insurance is one of the best agencies to work for.
Its employees recently nominated the Wellesley Hills, Mass.-based agency for Insurance Journal's annual Best Agency to Work For award, and it was selected as a silver finalist in the East region. Finalists were selected based on responses to an anonymous survey filled out by agency employees.
"Deland, Gibson is the best agency to work with because of their values," one employee writes. "My favorite value is being a lifelong learner. The owners really want their employees to continue to learn and become the best version of themselves."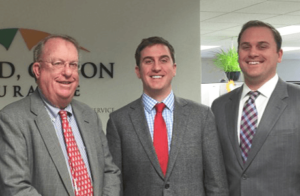 Beyond a commitment to lifelong learning, the agency lists its additional core values as working with urgency, showing compassion, having grit and innovating, which are commitments it takes seriously, says CEO Charles Gibson Jr.
"Our purpose as an agency is to provide peace of mind through proactive service," he says. "This isn't just a tagline, but it's what we do. We established a Client Experience committee to constantly improve our internal and external client experience."
In 2018, the agency also established the Deland, Gibson Fund, a donor advised fund to give back to the communities where its employees work and live, Charles says.
"This is where we raise money through our profits, our team and our partners to give back," he says. "We are not just insurance, group benefits and HR. We are a part of the community."
Being a part of the community is something that extends back for generations at the agency, which is currently in its fourth generation of leadership. After being founded in 1900 by Charles E. Deland and named The Deland Insurance Agency, his nephew George Gibson took over in 1935 before passing the torch in 1986 to his son, Charlie Gibson. For more than 30 years, Charlie served as president and CEO, until 2015 when Charles Gibson Jr. and Ted Gibson assumed the roles of CEO and COO, respectively, as Charlie moved into a chairman and president role. The agency currently boasts $8 million in annual revenue and has approximately 45 employees.
"DG is a fourth generation, family run business, and by nature, holds compassionate values contrary to traditional corporate culture," one employee writes in the survey. "Being able to integrate family values into the business model allows us to put our personal and family lives first. Personally, that is priceless."
This is something that is exemplified in its employee longevity, with many employees stating they've been with the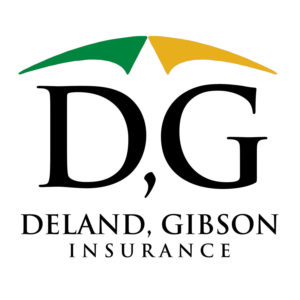 agency for most of their careers.
"I have been with them for 40 years," one employee writes. "They are compassionate, smart, innovative and forward-thinking hard workers. Our agency is still independent because of their hard work and dedication to us all."
Another employee said in response to the survey questions: "My answers are the reason I have worked for this company for 26 years."
Charles said having the agency recognized by its employees as a best agency to work for demonstrates the team's hard work and commitment.
"It feels great," he said. "An award like this realizes the hard work the team has put into the agency from top to bottom. People are constantly stepping up, and we couldn't be happier."
Employees say their commitment to the agency is fueled by its open-minded, forward-thinking atmosphere.
"DG offers its employees a work environment where we are pushed to be creative problem solvers, but also maintain a level of compassion for our clients that is not traditionally seen at an agency of our size," one employee writes.
In fact, when asked about one accomplishment that stands out for the agency over the past year, Charles points to the team, reflecting on the agency's core values of constantly learning and innovating.
"It has been the growth of the team," he says. "There have been a number of people internally that have taken on more, challenged themselves on larger accounts and projects, and it has been a difference maker. That leadership within the team is something that can't be taught, and we are so proud to have that at Deland, Gibson."
Was this article valuable?
Here are more articles you may enjoy.