While Stanton Insurance Group (SIG) is in the business of providing insurance for cars, homes and businesses, President David W. Stanton says the agency is also about much more than that.
"As a local business, we have a responsibility to make our community a better place and to provide nurture and opportunity for our employees," he tells Insurance Journal.
SIG, a family-owned insurance agency based in Cherry Hill, N.J., strives to ensure that the environment within the agency, as well as outwardly with clients and the community, remains one that feels like a family.
"Put simply, our strong values and focus on people sets us apart from other insurance agencies," Stanton says. "The relationships we form with clients, employees and the community always come first."
This focus on relationships not only with clients but also with employees has seemingly paid off, as SIG's employees nominated it as one of Insurance Journal's Best Agencies to Work For this year, and it won the bronze award in the East region. Employees nominated the agency through responses to an anonymous survey.
"This is a family run agency," one employee writes. "They treat all employees as family. All employees treat their customers with the same respect. When you are treated like family, it's easy to treat others…with the same compassion, empathy and concern."
Another employee writes that the friendships developed over the years between coworkers at SIG make coming to work a pleasure.
"I enjoy what I do and have been doing it for over 24 years," the employee says.
Employees point to the agency's involvement in fostering animals and devoting time to animal shelters, as well as the Christmas parties held every year for employees, as just a couple of ways SIG prioritizes its agency and community members alike.
"SIG is a socially responsible firm and believes in strength through diversity," one employee adds in the survey. "SIG employs a diverse group of professionals with strong backgrounds in several disciplines including education, construction, finance and technology."
Additionally, Stanton says that as many of the agency's clients have been impacted by the COVID-19 pandemic, SIG has worked hard to ensure it maintains strong relationships with clients and works with them to get through this challenging time.
He adds that SIG has made sure to take care of its employees during this difficult time as well by offering the ability to work from home, not making any cuts to staff or salaries and ensuring safety precautions are in place for employees working in the office, including enhanced cleaning procedures, plexiglass separators, protective equipment and temperature checks.
"Now more than ever, it's very important to us that our employees feel valued," he says.
However, he points to the hard work of SIG's employees as one of the biggest reasons the agency has continued to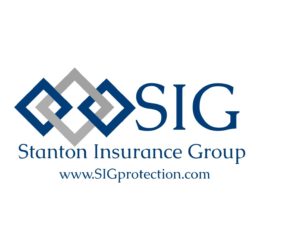 succeed through the COVID-19 crisis this year.
"I am most proud of our employees for rallying around our agency and each other during an incredibly challenging time," he says. "This is the best team we've ever had, and they deserve all the credit."
Stanton's advice to other agency owners striving to make their agency a best place to work is to make building positive relationships with clients, employees and the community a top priority. With this as an ongoing priority at SIG, Stanton adds it has allowed him to continue doing what he loves: focusing on family.
"My father and father-in-law were both in the insurance business, which inspired me to go out on my own and start Stanton Insurance Group," he said. "I enjoy what I do the most because it allows me to make my family a priority in my life. I have four children, and I can proudly say I have never missed a sporting event or activity."
Was this article valuable?
Here are more articles you may enjoy.