Falvey Insurance Group Appoints McKenna as Chief Underwriting Officer
Falvey Insurance Group has hired Mike McKenna, formerly of The Hartford, as chief underwriting officer to oversee the underwriting for its group companies: Falvey Cargo Underwriting, Falvey Shippers Insurance and Safe Harbor Pollution Insurance. Prior to joining Falvey, McKenna oversaw underwriting at The Hartford Global Specialty, formerly Navigators Management Company Inc., for 11 years.
McKenna will join the existing executive team at Falvey, including Chief Operating Officer Jack Falvey, Chief Relationship Officer Daryl McKay, Chief Financial Officer Mike Edwards and CEO and President Mike Falvey.
McKenna will be based in New Jersey and joins 28 new hires who were added to Falvey's staff since January 2020.
Source: Falvey Insurance Group
Safety National Hires Kostro as Director of Public Entity Underwriting
Safety National has hired Susan Kostro as its director of Public Entity Underwriting.
In this role, Kostro will be responsible for underwriting new and renewal multi-line public entity accounts and will assist with the ongoing strategic development and enhancement of Safety National's public entity insurance offerings.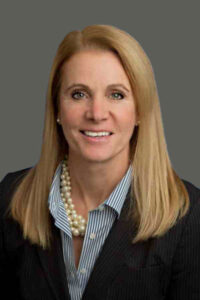 With nearly 30 years of industry experience, Kostro brings an extensive insurance background to Safety National. She has previously served in various management positions at large national insurance providers, specializing in public entity commercial lines of business.
Kostro is based out of Boston, Massachusetts.
Safety National is a multi-line specialty insurance carrier that offers risk solutions for large commercial and public entity clients.
Source: Safety National
Was this article valuable?
Here are more articles you may enjoy.