Towne Financial Services Group Promotes Skinner to President, CEO
Towne Financial Services Group (TFSG) has promoted Brian K. Skinner to president and CEO, effective May 1, 2021.
TFSG contains all the non-bank divisions of TowneBank, including mortgage, insurance, realty and wealth management. Currently, Skinner serves as chief banking officer of the company with the leaders of the many non-bank lines of business also reporting directly to him.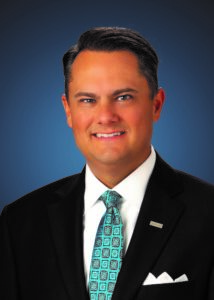 As president and CEO of TFSG, Skinner will be able to devote his full attention to these businesses. During the first quarter of 2021, TFSG accounted for more than 40% of TowneBank's total revenues.
Skinner will report directly to the CEO of TowneBank and continue to serve on its corporate management team.
Founded in 1999, TowneBank offers a full range of banking and other financial services. The bank operates more than 40 banking offices throughout Hampton Roads and Central Virginia, as well as Northeastern and Central North Carolina.
Source: TowneBank
Buckle Hires Sand as VP of Product Management, Morris as Director of Dealer Development
Buckle, a tech-enabled financial services company, has added insurance product executive, Andrew Sand, as vice president of Product Management and auto dealership executive, Tim Morris, as director of Dealer Development.
Sand comes from Farmers Insurance, where he was head of Commercial Auto. He has previously served as director of Product Management and Commercial Lines for Mercury Insurance for nearly 12 years. For more than 16 years, he held various underwriting, sales and service and product positions at Progressive Insurance.
Morris most recently served as director of Outside Sales at Cox Automotive. He has held various sales positions at automotive companies of all sizes, from startups to multinational corporations, including Mercedes-Benz, VinSolutions, Grayson BMW and Dealertrack, among others. He has extensive experience in retail auto dealership operation and dealership vendor and partner representation.
Buckle is a digital financial services company serving the emerging middle class and providers to the gig economy. Using a portfolio of technologies and data sources, Buckle provides insurance and credit products to those who earn less than the average American wage and are subsequently penalized for having poor or no credit.
Source: Buckle
RT Specialty Promotes Reynolds to VP in Environmental and Construction Practice
RT Specialty has promoted Joe Reynolds to vice president within its Environmental and Construction Professional (ECP) Practice. He is based in Spring City, Pennsylvania.
He joined the company in 2018 as an assistant vice president and has since built a substantial book of business within the Contractor's Pollution Liability (CPL), Architects & Engineers (A&E) and Contractors Professional (CPrL) Liability marketplace.
Prior to joining the organization, Reynolds served as an A&E product head at Hiscox Insurance and vice president and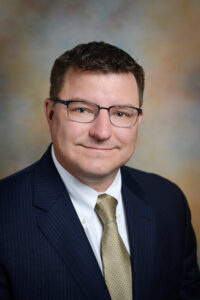 executive underwriter in XL Catlin's Design Professional division. For more than a decade, he also underwrote and developed product strategy for management and professional liability products at Travelers Insurance and The Chubb Corporation.
RT ECP is a part of the RT Specialty division of RSG Specialty LLC, a Delaware limited liability company based in Illinois. RSG Specialty LLC, is a subsidiary of Ryan Specialty Group LLC (RSG). RT ECP provides wholesale insurance brokerage and other services to agents and brokers.
Source: RT Specialty
Was this article valuable?
Here are more articles you may enjoy.