Lockton Hires Haraden as President of Boston Operations
Lockton has hired Patrick J. Haraden as president of its Boston, Massachusetts, operations.
In his new role, Haraden will lead a team of property/casualty insurance and employee benefits experts who serve commercial clients nationally and globally.
Before he joined Lockton, Haraden served as area president in New England and the Northeast regional director of Gallagher's public sector practice. He began his career as an underwriter for Blue Cross and Blue Shield of Massachusetts and Harvard Pilgrim Health Care.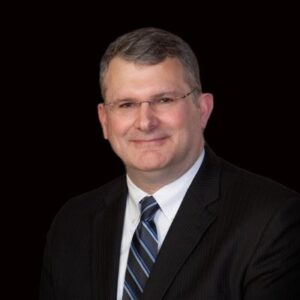 He parlayed that experience into senior consultant roles at Fidelity, Hewitt Associates and Watson Wyatt Worldwide. He then became a partner at Longfellow Benefits, which was acquired by Gallagher in 2013.
Source: Lockton Companies
MLMIC Insurance Company Announces Schoppmann as CEO, Vice Chair
MLMIC Insurance Company, a medical professional liability insurer in New York, has named Michael J. Schoppmann as CEO and vice chair, effective May 12, 2021.
Schoppmann previously served as MLMIC's president and chief operating officer and has a history of representing healthcare providers in New York and nationally.
Also effective May 12, Edward J. Amsler, MLMIC's immediate past CEO, has become Chairman of the board and will work with Schoppmann on strategic planning. Timothy Krieg has become chief operating officer and will oversee the daily operations of MLMIC.
Before joining MLMIC in 2016, Schoppmann's legal career spanned 30 years and his tenure representing healthcare professionals earned him national regard. He was the managing principal partner in the law firm Kern, Augustine, Conroy & Schoppmann, where he dedicated more than two decades of his career to providing counsel to physicians, dentists and other healthcare providers.
Source: MLMIC Insurance Company
Topics Lockton
Was this article valuable?
Here are more articles you may enjoy.