Hub International Northeast Hires Howard in New Jersey
Hub International Northeast, a global insurance brokerage firm, has hired Arthur (Art) J. Howard as employee benefits regional sales officer.
In this newly formed role, he will be responsible for overseeing the day-to-day sales operations of the employee benefits division of the Northeast region, working as part of the regional executive management team and with the local employee benefits leadership team to drive new business opportunities through organic growth and cross-sell initiatives. He will report to Hub Northeast Chief Client Officer Ken Schreiber and will be based out of Hub's Summit, New Jersey, office.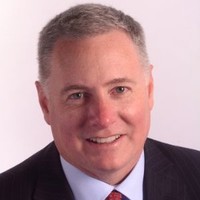 Howard has more than 30 years of experience in the healthcare and insurance industries. Prior to joining Hub, he most recently served as president of Healthy Business Group LLC, a provider of workplace health improvement solutions. Throughout his career, he has held various leadership positions at United Healthcare, Cigna and US Healthcare.
Hub International Northeast Limited is a subsidiary of Hub International Limited, a global insurance brokerage that provides property/casualty, life and health, employee benefits and risk management products and services through offices located in the U.S., Canada and Puerto Rico. Hub Northeast is a full-service insurance brokerage firm with approximately 900 employees working in regional offices located throughout New York, New Jersey, Connecticut, Pennsylvania and Rhode Island.
Source: Hub International Northeast
Starkweather & Shepley Hires Prime to its Personal Insurance Division
Starkweather & Shepley Insurance Brokerage Inc. (S&S) has hired Elizabeth (Kiley) Prime to its Private Client – Personal Insurance Division as an assistant vice president, risk advisor and equine specialist.
Prime will assist, develop and implement personal insurance risk solutions for the client's needs locally, nationally and internationally. Additionally, Prime's equine interests will further broaden the scope of the firm's insurance expertise and commitment to the specialty products and services offering to the equestrian community, the company said in a press release.
Prime brings with her eight years of experience as a personal insurance professional.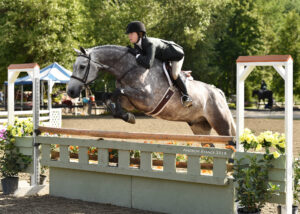 Established in 1879, S&S is an independent agency in Rhode Island.
Source: Starkweather & Shepley Insurance Brokerage Inc.
The Hilb Group acquires Benefit Foundations, Hires Grant
The Hilb Group, LLC (THG) has acquired Benefit Foundations LLC and hired employee benefits insurance specialist, Patrick Grant. The transaction became effective on May 1, 2021.
Grant will join THG's New Agency Partners office located in Parsippany, New Jersey. He will continue to service his clients with additional support from New Agency Partners' team of specialists.
He brings expertise in employee benefits and additional production talent to the THG team. His addition will complement and strengthen THG's employee benefits capabilities in the tri-state region, the company said in a press release.
THG is a property/casualty and employee benefits insurance brokerage and advisory firm headquartered in Richmond, Virginia. It is a portfolio company of The Carlyle Group, a global investment firm.
THG seeks to grow through strategic acquisitions and by leveraging its resources and expertise to drive organic growth in its acquired agencies. The company has completed more than 100 acquisitions and now has more than 100 offices in 21 states.
Source: The Hilb Group LLC
Was this article valuable?
Here are more articles you may enjoy.