Ascot Appoints Lillegard as Group Chief Actuary
Ascot has appointed Matthew Lillegard as group chief actuary.
He will be responsible for leading the overall Ascot Group actuarial functions and will work in close collaboration with colleagues across Ascot's underwriting, risk, ERM, IT and data strategy teams to create a comprehensive framework. In the newly created position, he will report directly to Ascot Group President Jonathan Zaffino.
Lillegard joins Ascot from CNA Insurance, where he held a number of growing leadership responsibilities over the course of 20 years including senior vice president of P&C Reserving and senior vice president of Specialty Pricing, responsible for all specialty lines pricing activities.
Ascot Group is a global specialty insurance and reinsurance group. Founded in 2001, Ascot provides a range of property/casualty products to customers worldwide through its Lloyd's and Bermuda market platforms. In the U.S., Ascot provides specialized insurance products to small and mid-sized business as well as offering underwriting services to carrier and syndicate partners through its managing general underwriter, Ethos Specialty.
Source: Ascot Group
Millers Mutual Insurance Promotes Begyn to VP of Underwriting and Risk Services
Millers Mutual Insurance has promoted Joe Begyn to vice president of underwriting and risk services.
Through the company's succession planning and position transition processes, Begyn has spent the last nine months as assistant vice president of underwriting and risk services, working closely with Don Manley, vice president of underwriting and risk services.
At the May 2021 board meeting, Begyn's promotion to the vice president role was unanimously approved effective July 1, 2021. His predecessor, Don Manley, will assume the role of vice president of strategic initiatives.
In the vice president role, Begyn will be responsible for underwriting standards, profitability and people development, working closely with his underwriting leaders Derek Shaffer, Coleen Craig and Sharrod Parker.
Begyn's career began at Liberty Mutual Group as a senior underwriter in the commercial lines department underwriting multi-lines of coverage including property, general liability, workers' comp, auto, inland marine and more. He made the move to Westfield Insurance in 2011, where he started as a middle market field manager and was promoted to leadership in 2014.
Millers Mutual Insurance, based in Harrisburg, Pennsylvania, is a regional property/casualty insurer serving commercial policyholders in Pennsylvania, Delaware, Maryland, North Carolina, Ohio, Virginia and Washington, D.C., through a network of independent agents. It offers commercial insurance products and services, including business owners policies, umbrella liability, data cyber, employment practices liability and equipment breakdown insurance.
Source: Millers Mutual Insurance
The Maryland Insurance Administration Names Boone as Chief of Staff
Maryland Insurance Commissioner Kathleen A. Birrane has named Kory Boone as chief of staff for the Maryland Insurance Administration (MIA). Boone succeeds Gregory Derwart, who was promoted to deputy insurance commissioner in March 2021.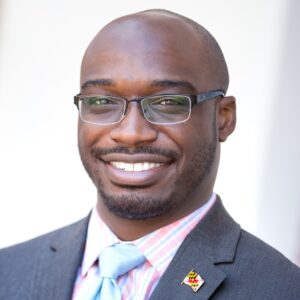 Boone has experience in project management and systems modernization. He comes to the MIA from the Maryland Department of Assessments and Taxation (SDAT), where he served as special assistant to the director.
In that role, Boone oversaw critical upgrades to SDAT processes, including automation and digitization projects. Notably, he took the lead on technology innovations in response to the COVID-19 state of emergency. Since January, he has served on the state's COVID-19 Task Force.
Prior to joining SDAT in 2018, Boone worked in the public and private sectors, mostly as an information technology specialist and consultant. A native of Largo, Maryland, he began his career with the Prince George's County Board of Education in 2005.
Source: The Maryland Insurance Administration
Topics Maryland
Was this article valuable?
Here are more articles you may enjoy.