Homeowners of America Insurance Company Hires Brookshire in Virginia
Homeowners of America Insurance Company (HOAIC), a property/casualty insurance provider, has hired Adam Brookshire as a territory sales manager in Virginia.
Brookshire brings more than 10 years of insurance industry experience to HOAIC and has spent his most recent time with Selective Insurance. In addition to his insurance background, Brookshire has a working knowledge of Virginia as he has worked on both the agency and company sides of the business. He is charged with helping to expand HOAIC's strategic growth in the region.
Brookshire will be based in the Richmond, Virginia, area, managing the development of new and existing independent agency relationships throughout the state. Virginia was the fourth state where the Texas-based company began actively writing policies in September of 2015.
Source: Homeowners of America Insurance Company
Merchants Insurance Group Names Smith as Regional Underwriting Manager
Merchants Insurance Group has named Tim Smith as its new regional underwriting manager of the company's Mid-Atlantic regional office in Mount Laurel, New Jersey.
He assumed the regional underwriting manager position from John Iannello, who retired as of May 28, 2021.
Smith has experience working with both national and regional property/casualty insurance companies, in a variety of claims, marketing and underwriting roles.
Most recently, he worked as a senior territory manager focused on working with agents in New Jersey and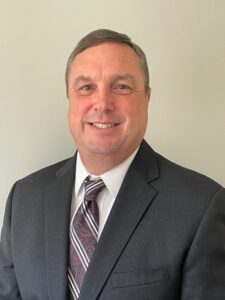 Pennsylvania to write and retain middle market accounts.
In his new role, he will lead underwriting operations for Merchants' Mid-Atlantic regional office by cultivating relationships with agencies representing the company, as well as internal colleagues and staff. Smith is responsible for the development of underwriting staff by providing mentoring and direction.
He's also responsible for contributing to the attainment of regional goals and objectives, including loss ratio and production goals, through plan execution, contributing to product development initiatives and assuring high quality loss control and premium audit service.
Merchants Insurance Group is composed of Merchants Mutual Insurance Company, Merchants Preferred Insurance Company and Merchants National Insurance Company. The companies offer commercial insurance through a network of more than 1,000 independent insurance agents throughout the Northeast and North Central U.S.
Source: Merchants Insurance Group
Maryland Insurance Administration Names Fanaroff as Associate Deputy Commissioner
Maryland Insurance Commissioner Kathleen A. Birrane has named Sheri V.G. Fanaroff as associate deputy commissioner for the Maryland Insurance Administration (MIA).
With this appointment, the MIA's executive team, consisting of Birrane, Deputy Commissioner Greg Derwart, Fanaroff and Chief of Staff Kory Boone, is complete.
Fanaroff has experience in interpreting insurance contracts, laws and regulations, as well as more than 20 years of experience as a general counsel, collaborating with and providing strategic legal guidance to senior management and boards of directors.
As associate deputy commissioner, Fanaroff will coordinate policy implementation across the agency to assure consistency. This will include oversight of the Office of Hearings.
Fanaroff comes to the MIA from the Columbia Association, where she has been general counsel and principal ethics officer since 2001. Prior to joining the Columbia Association, Fanaroff was vice president and general counsel of a Pennsylvania domiciled life insurer, where she oversaw all legal activities, including insurance coverage, employment disputes, advertising and litigation.
Earlier in her career, she served as in-house counsel for several entities in the insurance industry handling litigation for global insurance brokers and third-party administrators and as a litigator focusing on insurance coverage disputes in private practice.
Source: The Maryland Insurance Administration
Was this article valuable?
Here are more articles you may enjoy.