Merchants Insurance Group Promotes Lasante in New England Office
Merchants Insurance Group has promoted Regional Underwriting Manager Kevin Lasante to regional vice president of its New England office in Bedford, New Hampshire, effective June 7, 2021.
He will assume the regional vice president position from Scott Behrent, who was recently promoted to Merchants' vice president of national distribution.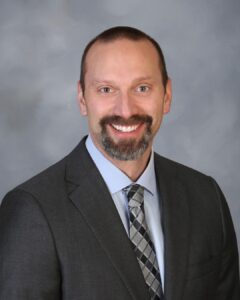 Lasante began work with Merchants in June 2010 as a territory manager. He was then promoted to senior territory manager, regional underwriting supervisor and then to his most recent role as regional underwriting manager.
In his new position as regional vice president, Lasante is responsible for regional operations such as underwriting, claims, sales and agency management to ensure the company reaches profit and premium goals. He is also responsible for management of the regional office.
The New England office is responsible for the states of Massachusetts, New Hampshire and Vermont. Merchants Insurance Group offers commercial insurance through a network of more than 1,000 independent insurance agents throughout the Northeast and North Central U.S.
Source: Merchants Insurance Group
AAU Hires Kiselica to its Environmental Energy Department in Connecticut
AAU, a division of USG Insurance Services Inc., has hired Jason Kiselica as vice president, producer and executive underwriter for its environmental and energy department in its Stamford, Connecticut, satellite office.
Kiselica joins the team with more than 15 years of excess and surplus and admitted primary and excess underwriting experience with a concentration in the energy, construction and environmental casualty markets, most recently with Align General Insurance Agency.
In his new position at AAU, he will continue developing programs, expanding agency relationships and will assist with the expansion of AAU's national footprint.
This move is the most recent change that AAU has implemented in its plan to expand operations nationwide, according to a company press release.
Source: AAU
Ascot Appoints Canfield as Executive Vice President at Ethos Specialty
Ascot has appointed Jeffrey Canfield as executive vice president of casualty and product innovation for Ethos Specialty, the group's wholly owned managing general underwriter.
Canfield will be responsible for expanding the range of solutions offered by Ethos Specialty as well as underwriting a broad suite of casualty-based products. This includes furthering the underwriting and digital capabilities of Ascot Group's small excess casualty portal for wholesale brokers and launching new small and medium enterprise targeted casualty solutions.
In addition, he will focus on embedding technology and automation into the underwriting process across Ethos Specialty. He joins Ethos Specialty after more than two decades in senior casualty underwriting positions, including stints at AIG and Aspen.
Most recently, he was at Argo Group where he was senior vice president and head of casualty before taking on a development role as head of innovation.
Reporting to Ethos Specialty CEO Nick Greggains, Canfield will work closely with the head underwriters across the MGU.
Source: Ascot
Was this article valuable?
Here are more articles you may enjoy.