Integris Group Promotes Votta to Vice President of Actuarial Services
Integris Group, formerly named CMIC, a member-owned medical professional liability carrier, has promoted James Votta to vice president of actuarial services. Votta joined Integris Group in July 2020.
Prior to joining the company, he served as a partner with Ernst & Young and was the appointed actuary for a variety of companies in the insurance and reinsurance industries, including in the medical professional liability sector.
Throughout his career, he worked closely with the capital markets on mergers and acquisitions and oversaw the expansion of various actuarial tools, including reserving and rate-marking platforms and predictive models for underwriting and claims arbitrage.
Integris Group includes Integris Financial Services and Integris Insurance Company. Integris Group develops insurance programs, services and solutions for physicians, doctors, healthcare providers, hospitals and facilities dating back to the origins of the company in 1984, then known as CMIC Group.
Source: Integris Group
The Virginia Farm Bureau Mutual Insurance Companies Promotes Brown
The Virginia Farm Bureau Mutual Insurance Companies (VFBMIC) and Countryway Insurance Co. has named Robert Brown as executive vice president and general manager, effective June 12.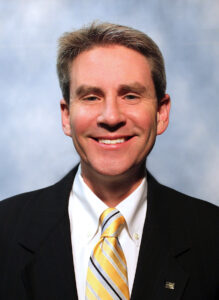 VFBMIC writes farmowner insurance in Virginia and is a provider of personal auto and homeowners insurance in the state.
Brown has served on VFBMIC's insurance management team since 2012 as senior vice president of product development and actuarial. In 2013, he was named to the National Independent Statistical Services board of directors, and he has served as board chairman since 2018.
Brown came to VFBMIC from Travelers Insurance, where he served in a variety of roles, primarily in product management and strategy.
Source: The Virginia Farm Bureau Mutual Insurance Companies
Risk Strategies Appoints Pincus as National Personal Lines Practice Leader
Risk Strategies, a national specialty insurance brokerage and risk management firm, has appointed Steve Pincus as national personal lines practice leader.
An insurance industry veteran of more than 30 years, Pincus has experience in personal lines and high-net-worth private client insurance. He joined Risk Strategies through the 2014 acquisition of DeWitt Stern Group, and in 2018, he was named the New York metro region leader for Risk Strategies. Prior to DeWitt Stern, he worked at Marsh and Rockefeller Risk Advisors, focusing mainly on personal lines and high-net-worth clients.
Pincus has been acting as interim national personal lines leader since December of 2020. As the New York metro regional leader, he successfully grew the business and implemented a structure promoting specialization and collaboration among major business segments.
With Pincus assuming this national leadership role, the firm has shifted the New York regional leadership to a distributed and collaborative management team. Tim Devin will lead the regional personal lines and private client practices, Michael Grant will lead employee benefits in the region, and Rob Rosenzweig will lead regional commercial lines in addition to the cyber practice.
Risk Strategies is a specialty national insurance brokerage and risk management firm offering risk management advice and insurance and reinsurance placement for property/casualty and employee benefits risks.
Source: Risk Strategies
Was this article valuable?
Here are more articles you may enjoy.