The MEMIC Group Hires Pennsylvania's Beswick, Delaware's Grandrino
Cindy Beswick of Pennsylvania and Angela Grandrino of Delaware have been appointed as senior production underwriter and production underwriter, respectively, by workers' compensation specialist The MEMIC Group. Their appointments support MEMIC's continued growth in the Mid-Atlantic market.
Beswick's career in workers' compensation insurance spans more than 26 years and includes hands-on experience in business development, account management and strategic relationship building.
Grandrino began her career in insurance within an agency as insurance coordinator in 2004. She has worked with both domestic and foreign lines for small businesses and has extensive knowledge in small business solutions.
The MEMIC Group includes MEMIC Indemnity Company, MEMIC Casualty Company, and parent company Maine Employers' Mutual Insurance Company. It holds licenses to write workers' compensation across the country.
Source: The MEMIC Group
GCG Financial Names Sobelman as Senior VP of Benefits Consulting
GCG Financial, an Alera Group Company and a full-service financial services firm, named Pauline Sobelman as senior vice president of benefits consulting.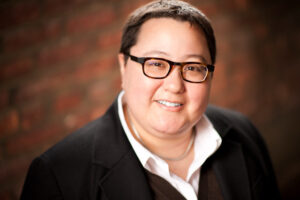 Sobelman has more than 25 years of employee benefits experience, including knowledge of the risk industry. In her new role, she will create strategies to support both the employer goals of fiscal responsibility and the employee needs for health and financial well-being. Sobelman also brings experience and training in diversity, equity, and inclusion and is well-positioned to lead GCG and its clients in these efforts.
Joining existing Senior Vice President Jeff Kolker, the two will partner with GCG's team to support the large market segment. Additionally, as senior vice president, Sobelman is charged with supporting new business development, mentoring rising members within the team, and providing consulting support, thought leadership and subject matter expertise.
Prior to joining GCG Financial, Sobelman held various employee benefits leadership positions for companies such as Lockton Companies, USI Insurance Services, and most recently, Risk Strategies Company.
Source: GCG Financial
NFP Hires Woodman as VP Within National Claims Practice
NFP, an insurance broker and consultant that provides property/casualty, corporate benefits, retirement and individual solutions, hired Mary Woodman to its national claims practice as a vice president.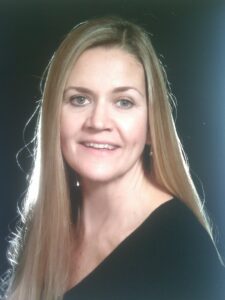 Woodman will help to develop, implement and refine overall claims programs, troubleshoot any issues or inquiries, monitor any large losses and lead periodic reviews and strategy discussions with clients.
Woodman joins NFP from Marsh JLT Specialty, where she served as a vice president in its casualty claims department. Prior to that, she worked as a claims consultant for Aon Risk Solutions and Wells Fargo Insurance Services. In all, she brings 20 years of claims advocacy and litigation management experience to NFP.
Source: NFP
Was this article valuable?
Here are more articles you may enjoy.