Distinguished Programs Appoints Walters to Small Urban & Transitional Real Estate Group
Distinguished Programs, a New York, New York-based national insurance program manager, has appointed Matt Walters as business development manager. His new role will support Distinguished's builder's risk, city insurance, New York brick and brownstone and vacant building products.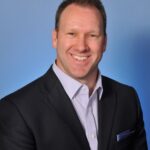 Walters recently served as underwriting manager in the small urban and transitional real estate division where he led the underwriting team. Walters joined Distinguished Programs in 2019, bringing 18 years of experience in underwriting and leadership roles. Prior to this, he led underwriting teams at All Risks, LTD and NSM Insurance Group.
Alera Group Names McCormack as SVP, Director of Property/Casualty Market Relationships
Alera Group, an independent, national insurance and wealth services firm, has named Mervin McCormack as senior vice president, director of property/casualty market relationships working out of the New York, New York, offices. McCormack will be responsible for leading all property/casualty carrier and intermediary partnerships at Alera Group.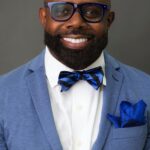 McCormack brings 30 years of insurance industry experience to Alera Group, most recently as executive vice president and chief marketing officer at Foa & Son, an Alera Group company, for 19 years. Prior to joining Foa & Son, McCormack held various leadership and underwriting positions with Chubb, Atlantic Mutual and RSA, handling an array of different industry segments, including a specialization in life sciences.
Was this article valuable?
Here are more articles you may enjoy.