Caring for Employees and Clients Alike
The National Church Group Insurance Agency's mission is to protect its clients' missions.
For nearly four decades, the Leesburg, Virginia-based organization has secured commercial property and casualty insurance for churches, nonprofits, camps and schools. Greg Wigfield, the agency's president and founder, told Insurance Journal that loving clients is in his agency's DNA.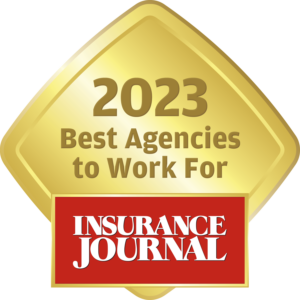 NCG won the 2023 Gold award for the East region in Insurance Journal's Best Agencies to Work For competition based on employee responses to IJ's annual Best Agency survey.
"It is like a family here," wrote one survey respondent. "Everyone cares about everyone, and the owners are generous and thoughtful. It is (a) blessing to work for and with such wonderful, kindhearted and intelligent people."
Wigfield founded the retail agency during a hard market in 1984 with no company contracts and no clients. His father – a pastor – became his son's first policyholder, and NCG has since expanded its commercial property insurance footprint to more than 4,000 churches and nonprofit organizations across all 50 states.
The grind was long and slow.
"We started just selling insurance to churches one-by-one," Wigfield said. "I say 'we,' it was me by myself. I eventually had enough money to hire somebody to answer the phone, and that became 'we.' And it grew from there."
NCG subsequently expanded its business into church schools and camps, as well as social service nonprofits. Today, the agency has 29 employees and offices in Virginia, West Virginia, New York City, and Tampa, Florida. In addition, NCG has a national presence online and many employees work remotely.
Hearing that they nominated his agency for this award made Wigfield feel proud and humble. "It's a reflection on our people, really," he said.
A big shift in NCG's evolution was set into motion in 2017, when Wigfield reviewed Insurance Journal's annual agency salary survey.
"We were behind in a big way," he shared. And he decided it was time for a change.
A consulting group conducted a structural analysis of NCG to advise leadership on where they were and what needed to change. That process involved uncovering employees' strengths and motivations and better aligning them with agency roles.
Money that was saved through the process was set aside for NCG employees. The agency placed each employee "into a situation where they could see how they could move up in terms of their job description (and) how they could move up in income," Wigfield explained. "We gave great value to everyone no matter what job that they did."
In their survey responses, employees praised the agency's management for effectively communicating performance expectations and observations.
Many respondents pointed to how NCG's leadership prioritizes and encourages growth.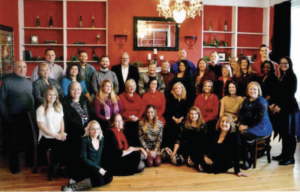 One employee wrote that they are "the envy of my friends and family because they see how great it is" to work for NCG.
"We have nice clients and good employees and that doesn't just happen," another survey respondent wrote. "Our owners are quality folks and always put the best interests of the employees at heart."
NCG has a young executive team; its members are in their late 20s through early 40s. Wigfield wants to give them everything he can to ensure the agency remains successful for the next generation – and possibly more generations after that.
His advice to agency owners?
"The advice that I would have at this point in my life is, care," he said. "Just care as much as you can about your employees. Care about them as much as you do your clients. Because when you do that, they become part of your family."
See All Winners: Best Insurance Agencies to Work For
Was this article valuable?
Here are more articles you may enjoy.