Chubb has appointed Ruth Polyblank, currently head of Marketing and Customer Strategy for the UK and Ireland, to the new role of head of SME (small and medium sized enterprises) for the UK and Ireland.
Polyblank will have overall management responsibility for Chubb's SME portfolio in the region. She will also focus on digital engagement and new technologies, working with brokers and other business partners to target new business.
Polyblank's career spans 16 years in insurance and financial services, including five at Chubb. She joined legacy ACE as UK and Ireland Marketing and Communications manager in 2010 before assuming her current customer strategy role in January 2013. She previously held marketing roles at Equity, Fusion, CLS and EY.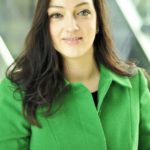 Polyblank will continue to be based in London and will be reporting to David Robinson, executive vice president, Europe and president, UK and Ireland.
Was this article valuable?
Here are more articles you may enjoy.