Olso-based Protector Forsikring is the insurer of Grenfell Tower, the residential block that was destroyed last week by a raging fire that killed 79 people.
"Based on the information we have as of now, the damage is estimated at more than £20 million [$25.3 million]," said Sverre Bjerkeli, managing director of Protector Forsikring, in a prepared statement.
"These are the events that this insurance is for, and we will ensure that the claims handling and settlement are handled in the best possible way," he said.
Press reports in London have suggested that the price tag could be as high as $1 billion.
However, Bjerkeli said in an email that accumulated insurance costs of $1 billion would be many times worse than the company's worst case scenarios.
A market source, who wanted to remain anonymous, said: "I would be careful about any figures floating around so soon" because it is too early to give an estimate of insured losses at this point in the process.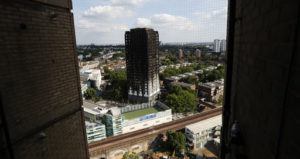 Protector Forsikring said it has set up a team of people from both the UK and Norway. "Munich Re, one of the world's largest reinsurance companies, also offered us their expertise," said the company.
Munich Re would not comment and only revealed it was one of the reinsurers for the Grenfell Tower.
Protector said it insures one-third of London's boroughs. Grenfell Tower is located in the Royal Borough of Kensington and Chelsea, one of 12 neighborhoods Protector insures. These buildings include 155,000 apartments – 120 of which were in the Grenfell Tower, spread over 24 floors.
Related:
Was this article valuable?
Here are more articles you may enjoy.