The Worldwide Broker Network (WBN) announced the appointment of Larry Mojumdar, CEO of Mojumdar & Co. Ltd., of Tokyo, to its board of directors.
Mojumdar & Co. was established in 1955 in Tokyo. The company sells insurance products to both commercial and personal clients and provides professional assistance for personal insurance needs such as automobile, homeowner's, liability, life and annuity insurance. Mojumdar & Co. represents more than 20 different local and foreign insurers in Japan.
"We welcome Larry to our board and look forward to his many contributions as we strengthen WBN's presence in Asia-Pacific," said Daniel deSwaan, chair of the WBN board of directors. (WBN is a global network of independent commercial insurance brokers and employee benefits consultants.)
"We are now 21 members strong in Asia-Pacific, serving clients in 15 countries," deSwaan added. "We see this as an area of great potential in 2018 and beyond."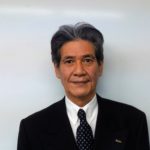 Mojumdar commented that WBN offers "collaboration tools, technology, and educational resources to effectively serve clients in the growing Asia-Pacific region."
About the WBN
Founded in 1989, WBN has grown from nine member firms in Western Europe to more than 100 firms spanning the globe and serving clients through 500-plus offices on six continents. WBN generates over $5 billion in property and casualty and employee benefits revenue annually
Was this article valuable?
Here are more articles you may enjoy.