Carrie Trudeau has been hired by Lloyd's managing agent AEGIS London to manage claims notified by its Canadian coverholders.
Based in Toronto, Trudeau will focus on strengthening relationships with London market brokers while supporting AEGIS London's coverholders writing property and other lines of business in Canada.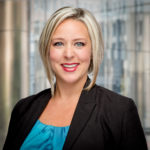 She will work with and eventually replace Spencer Shusterman who will retire from his position as senior vice president of Claims at the end of this year after seven years with AEGIS London.
Trudeau joins from Crawford & Co. (Canada) Inc., where she was director of Lloyd's and Dedicated Units. She has 18 years' experience in the Canadian insurance market. She began her career with Markel, rising to senior claims examiner before joining Crawford as client services manager in 2008.
She is a Fellow Chartered Insurance Professional and Canadian Risk Manager.
AEGIS London Services Canada Inc. has more delegated binding authorities in Canada than any other Lloyd's syndicate, with coverholders located across the country, the company said in a statement.
About AEGIS London
AEGIS London is the UK-based subsidiary of AEGIS (Associated Electric & Gas Insurance Services), a mutual insurance company that serves the needs of the energy industry. It operates the AEGIS London Syndicate 1225 at Lloyd's. AEGIS London said it has grown from origins as an energy insurance specialist and is today a diversified business, leading and participating in a wide range of classes traditionally written in the Lloyd's market.
Source: AEGIS London
Was this article valuable?
Here are more articles you may enjoy.