Aon plc has created a global Accident, Health & Life practice group in its Reinsurance Solutions business to help insurers take advantage of growth opportunities in this evolving sector.
The group will be chaired by Roger Smith, who was previously head of Accident, Health & Life for EMEA in Aon's Reinsurance Solutions business and has worked at the firm for over 20 years.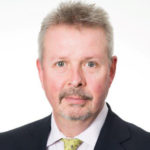 Smith and the team will be responsible for scaling opportunities on a global basis, bringing together the best of the firm and delivering further value to clients, while working closely with Aon's property and casualty brokers, said Aon in a statement.
"Whether tackling evolving healthcare regimes, negotiating annuity deals to free up capital or managing unpredictable catastrophic events, we are ready to help insurers grow in a competitive environment and help them develop capital strategies to embrace emerging opportunities," commented Nick Frankland, UK CEO of Aon's Reinsurance Solutions business and executive sponsor for the practice group.
Source: Aon
Topics Reinsurance Aon
Was this article valuable?
Here are more articles you may enjoy.