Fidelis Insurance announce that Matthew Bellamy will join Fidelis Underwriting Ltd.'s (FUL) London underwriting team to continue to build its reinsurance business.
Bellamy has over 13 years of experience where he was most recently the head of Property Treaty and deputy active underwriter at Lloyd's Acapella Syndicate which he joined in April 2014. Prior to Acapella, he worked as U.S. property treaty underwriter for MS Amlin (between August 2006 and March 2014), according to his LinkedIn profile.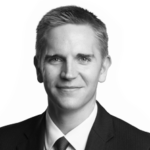 "FUL started writing property treaty reinsurance in 2017 and was successful in creating this opportunity outside of the Lloyd's market," said Rich Coulson, FUL's chief underwriting officer. "We look forward to having Matt join us to continue to grow our London book."
Rich Holden, executive head of Reinsurance, said: "This is the right time to continue to grow our London reinsurance pillar and am very pleased to have Matt join, bringing his industry knowledge and market relations to the team."
"I am excited to join Fidelis and continue to build on Fidelis' success by further expanding its property treaty reinsurance book in London, complementing Fidelis' portfolio across the group," said Bellamy.
About Fidelis Insurance
Fidelis Insurance Holdings Ltd. is a privately owned, Bermuda-based holding company, which, through its subsidiaries, is a global provider of property, bespoke and specialty insurance and reinsurance products.
Source: Fidelis Insurance Holdings
Was this article valuable?
Here are more articles you may enjoy.