Allianz Global Corporate & Specialty SE (AGCS), the corporate insurance unit of Allianz Group, has appointed Shanil Williams as global head of Financial Lines, effective Nov. 15, 2019.
He succeeds Bernard Poncin, who will leave AGCS to pursue other opportunities outside Allianz Group.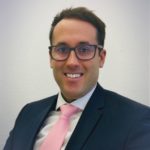 Williams is based in Munich and will report to Thomas Sepp, chief underwriting officer corporate in the AGCS SE board of management.
In his new role, in addition to the day to day leadership of the global team, Williams will review future strategy and setup for financial lines.
Global head of Commercial for Financial Lines since August 2018, Williams (39) joined AGCS in 2016 when he was appointed country manager for New Zealand.
In 2018, he relocated to Munich to take on the role of global head of Commercial for Financial Lines. Prior to joining Allianz, he spent 14 years with AIG, and held a number of increasingly senior financial lines regional leadership roles in Auckland, Johannesburg, Paris and London. A New Zealand national, Williams graduated in business and finance at the University of Canterbury.
Poncin has been global head of Financial Lines for AGCS since April 2012. Prior to joining AGCS, he spent 15 years with Zurich in variety of regional financial lines leadership roles in both Asia Pacific and Europe. Before Zurich, he worked for AIG and Chubb in underwriting roles.
Chief Underwriting Officer Corporate Thomas Sepp said: "I would like to thank Bernard for all his work on behalf of AGCS over the last seven years. Under his leadership, this key line of business has experienced growth in areas such as cyber and expanded its footprint in Asia and in North America to be truly global. I look forward to working with Shanil and the rest of the Financial Lines team to continue to build on this, both now and in the future."
Source: Allianz Global Corporate & Specialty (AGCS)
Was this article valuable?
Here are more articles you may enjoy.