New boutique risk solutions business McGill and Partners has grown rapidly in its first six months of trading following "a successful talent acquisition strategy and significant client wins," the company said.
Headcount has grown from five to 134, and the firm will be handling in excess of $250 million of premium flow going into 2020.
The first broker in history to have its headquarters in Lloyd's of London, its headcount growth has led the business to open an additional 8,000 square foot office at 100 Leadenhall Street. This all follows an initial investment of up to $250 million in May from funds affiliated with Warburg Pincus, a leading global private equity firm.
Joining founder and CEO Steve McGill is John Lloyd as chairman, an appointment that reunites two industry veterans. This tops a highly experienced team including head of Strategy & Innovation Stephen Cross, CFO Oliver Corbett, COO Denise Garland and head of Specialty Broking Karl Hennessy.
Most of the business line leaders have also started, including:
Joe Trotti is head of Aviation and Aerospace. He was formerly Global Specialty Practice head for Aerospace at JLT.
Brian Kirwan is head of Structured Solutions after over seven years as UK CEO of Global Corporate and Speciality at Allianz.
Gordon Longley, former CEO of Marine and Cargo at JLT, is head of Marine and Cargo.
Tim Fillingham, former CEO of StarStone Insurance Services, will head the Energy and Power business.
Chris Stevenson, former JLT property head, will lead the Complex Property and Casualty division.
Angus Milgate, formerly Aon's head of UK and Ireland, will join in 2020 as head of the Treaty Reinsurance division.
Paul Summers, former head of International Facultative at Guy Carpenter, will join McGill and Partners in 2020 in a similar role.
Talent acquisition has been at the center of the business strategy from the start, with a unique employment package and highly differentiated culture, said the broker. There are no set working hours or limits on holiday, and benefits include 12 months full-pay maternity and adoption leave and six months full-pay paternity leave, a concept rarely seen in the financial services industry, it added.
This has enabled the business to hire from 26 different firms across the market. Half of McGill and Partners' new colleagues are millennials and all will have an equity stake.
McGill and Partners has also already landed significant levels of business. It expects to be serving over 1,000 clients next year. It has also initiated preparations to launch in New York and Miami as part of its global growth plans.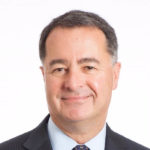 "We are proud to be building a new British business at scale, despite the context of Brexit. We launched McGill and Partners, one of the largest new business enterprises in the UK in 2019, to provide clients with focused, high quality broking and advice in a consolidating market," said Steve McGill, founder and CEO of McGill and Partners.
"We want to be deliberately different by design, culturally as well as strategically. We've created a unique employment package which is built on a contract of trust. Within that, we believe in our staff to do the right thing and do what's best for them and their work/life balance. I'm incredibly excited about the huge opportunity we have ahead," he added.
Source: McGill and Partners
Related:
Was this article valuable?
Here are more articles you may enjoy.