Castel Underwriting Agencies Ltd., the managing general agent and club-style MGA formation platform, has announced the appointment of Raoul Carlos as head of Specialty as it structures its underwriting cells and MGAs into a number of centres of excellence focused on core classes of business.
Carlos will head up the "Specialty Centre of Excellence" and be responsible for the strategy and execution of underwriting performance and portfolio management for seven classes of business. Other centres of excellence will include Construction and Engineering and Warranty and Indemnity.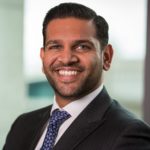 He joins Castel from Arch Insurance International where he was head of Onshore Energy with oversight of the development and delivery of global downstream, midstream, power and renewables classes of business. Previously, he spent five years with Swiss Re Corporate Solutions, in both London and Zurich, underwriting mining and onshore energy risks, with a developmental focus on the Middle East and North Africa region.
"Castel has built a strong track record and proven model supporting entrepreneurial underwriters," said Mark Birrell, chief executive of Castel, which is part of Arch Capital Group Ltd.
"To support the next phase of our growth we have initially established three centres of excellence and are strengthening the management team to maximize their strategic and operational impact," added Birrell. "Raoul brings us significant expertise in managing and delivering strong-performing portfolios of specialty lines business."
Carlos commented: "The centres of excellence strategy will enable Castel to optimize the performance of its existing classes for the underwriters and our carrier partners. We will also continue to identify new opportunities for entrepreneurial underwriters with robust business plans to expand our portfolio."
Source: Castel Underwriting Agencies
Was this article valuable?
Here are more articles you may enjoy.