AXA announced the appointment of Scott Gunter as chief executive officer of AXA XL. He will replace Greg Hendrick, who has decided to pursue other opportunities outside the group.
Gunter was previously senior vice president of Chubb Group and president of Chubb's North America Commercial Insurance division.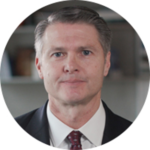 Gunter will join AXA's Management Committee, reporting to Thomas Buberl, chief executive officer, AXA.
This appointment is effective immediately, subject to any required regulatory approvals.
The announcement about Gunter's appointment comes on the same day AXA issued a profit guidance that its underlying earnings at the AXA XL unit, which it purchased in 2018 for $15.3 billion, would be 200 million euros ($216 million), lower than previously expected in 2020, at 1.2 billion euros.
Gunter brings over 30 years of experience, a strong track record in commercial insurance, underwriting and profound knowledge of the North American market, said AXA in a statement. Prior to his previous role as president of Chubb's North America Commercial Insurance division, Gunter held several global positions within Chubb, including chief underwriting officer.
"I would like to warmly thank Greg for his leadership in managing the integration of XL over the past two years and building the new AXA XL division, which is today a solid and well positioned franchise. Greg's contribution has been instrumental in creating business synergies and ensuring a smooth transition for our clients and brokers," said Buberl.
With the consolidation of AXA Art, AXA Corporate Solutions and XL's activities under one roof, Hendrick has laid the foundation for AXA XL's future success, added Buberl, who wished Hendrick "all the best in his future endeavors."
During AXA's earnings call, Buberl said that Hendrick "has done a fantastic job" in bringing AXA and XL together, bridging the cultural differences that used to exist. He said, while the company is now passing into a new phase, which is focusing on acceleration, "the strategy will remain exactly the same."
"We are focusing on increasing the profitability, on [getting] the cost synergies that we have communicated, but we felt it's time to do this with a new man…," said Buberl.
"I am proud of the work done together with our colleagues in creating the new AXA XL division. As I move on, I am convinced that the expertise, ability to innovate and customer focus which are at the heart of our DNA will be key assets in ensuring the continued success of this great platform," commented Hendrick.
Source: AXA
Was this article valuable?
Here are more articles you may enjoy.