QBE has appointed Stephen Postlewhite as managing director, QBE Re. He will start the new role from April 1, taking over from Jonathan Parry, who will retire in 2021.
With more than 20 years' experience in the industry, Postlewhite joined QBE in November 2018 as deputy global chief underwriting officer of QBE Re in London, as part of a planned succession. Prior to QBE, Postlewhite spent 14 years at Aspen Insurance, where his roles over time included CEO of Aspen Insurance, CEO of Aspen Reinsurance, group chief risk officer and chief actuary. Previously, Postlewhite worked at the UK regulator and at KPMG where he trained and qualified as an actuary.
Parry will continue to play an active role in QBE until his retirement next year, the company said.
"QBE Re has achieved excellent results over time, embodied by careful cycle management, strong client relationships and a team of highly experienced underwriters," said Richard Pryce, CEO of QBE International.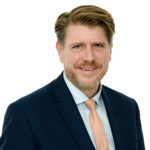 "Stephen, therefore, takes over the business at an exciting time, with industry tailwinds and a very strong set of results in 2019 giving us significant scope for profitable growth. He has already made a strong contribution to the business and we look forward to him taking QBE Re forward into the future," Pryce added.
"Jonathan is a well-known and highly respected figure in the reinsurance world, and he leaves QBE Re in a very strong position," added Pryce. "I would like to thank him for his significant contribution to QBE Re. We wish him the very best in his retirement."
Source: QBE European Operations
Was this article valuable?
Here are more articles you may enjoy.