Trov, the San Francisco-based insurtech company, is partnering with Latin American insurer Seguros Sura to bring on-demand insurance products to the Brazilian market.
Recent regulatory changes in Brazil have enabled insurers to offer on-demand insurance products to consumers and businesses in the country, said Trov in a statement.
Trov and Sura will begin their partnership by launching a flexible on-demand insurance product for personal valuables and mobility, with plans to expand to other insurance products such as auto, home and small business.
Additionally, with Sura's extensive Latin American footprint, the companies intend to expand to other countries in the region.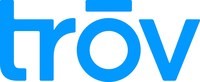 Unlike traditional annual policies, on-demand insurance provides policies of variable durations, such as by the month, week, day, hour or even second, said Trov, noting that coverages can be easily modified without participation of an agent.
"We recognize the potential of Latin America's insurance market in light of recent regulatory changes, and invested in Trov's innovative insurance model to meet new consumer demands," said Thomas Batt, CEO of Seguros Sura. "Trov's proven track record in on-demand insurance makes them the ideal partner with whom to deploy modern insurance applications in Brazil and beyond."
Grupo Sura Holdings (Seguros Sura Brazil's parent company) participated in Trov's Series D financing in 2017, joining other strategic investors Munich Re Ventures, Sompo, Suncorp, Markel, Guidewire and others.
Trov was founded in 2012 by serial entrepreneur Scott Walchek.
Source: Trov
Related:
Was this article valuable?
Here are more articles you may enjoy.