Nexus Group, the UK-based managing general agent, is looking to the U.S. for growth opportunities, despite the raging COVID-19 crisis.
"With the political landscape and Brexit, it was an obvious choice for us to focus our attention on the U.S.," said Adam Kembrooke, chief executive officer and president of Nexus US and Nexus Specialty.
Acquisitions and organic growth both will play a part in the company's U.S. development over the coming years, he said.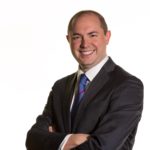 However, Kembrooke acknowledged that now is perhaps not the best time for U.S. acquisitions, even though a number of large brokers are and have been purchasing U.S.-based MGAs. He explained that the M&A market is difficult, not because of the COVID-19 crisis, but because MGAs looking to be purchased are asking for inflated sums "even for what we would define as substandard business."
"We really don't want to play that game. So it'd be interesting to see how post-COVID the world will look and whether those kinds of businesses will be able to continue in that vein."
The COVID-19 crisis is likely to create a real determining event for players within the MGA sector, revealing "the difference between well-run MGAs and those that provide less value in the market and to their underwriting partners in particular," he said.
Further, he added, some companies seeking acquisitions previously have been willing to pay a large multiple for an MGA business in order to achieve top line numbers in a short period of time, without a focus on long-term profitability and what the company can deliver to underwriting solutions.
"That may not be sustainable in a post-COVID environment," he said.
"However, we still look for opportunities and are very active in doing so; we are identifying companies that see the value of being part of a larger organization, which offers international expertise and contacts, and which focuses on building those businesses going forward…," Kembrooke contined.
"We see an acquisition as a partnership. We're looking for businesses that have good track records – those that we can benefit by accelerating their growth with what we bring to the table," he said, noting that the business has got to be viable going concern for a number of years with great prospects, "rather than just an instant cash transaction for both sides."
Current Organic Focus
Meanwhile, however, the company is now focused on organic growth opportunities such as its April launch of a financial lines division, which Kembrooke said has already been exceeding expectations — currently running 30% above budget and writing almost $2 million in premium during the past month.
"For a new SME-focused product, this is phenomenal," he said, adding that three new underwriters have been hired in as many months "to keep pace during a time when many of our competitors are letting people go."
"It took a fair amount of time to set up. We needed to find the right person to lead the business, and the right "A"-rated capacity provider with admitted paper to partner with," he said. "We were specifically looking at a Midwest launch [in Chicago] because that reflected the kind of businesses that we were focused on in terms of risk profile — small, mid-market firms — and territory."
The company's U.S. financial lines capacity is being provided by Clive, Iowa-based NCMIC Group, with business written on Professional Solutions Insurance Co.'s paper (which is a unit of NCMIC).
Agnostic Approach
"We have a fairly agnostic approach in terms of territories we'd like to enter and to a certain extent product lines," he said. "So we would definitely be interested in product lines that we already have expertise in, but also in new areas where we want to expand."
Kembrooke said Nexus tends to look for those lines that have a high barrier to entry, "whether it's expertise or technology that we feel are in that specialty niche sector, which is not easy to emulate in a short period of time."
In the future, it is looking to launch in areas like inland marine and surety, as well as general aviation and specialty casualty.
COVID-19 Effects
While the industry will certainly take a hit from COVID-19 claims, Kembrooke said he is a strong believer in seeing opportunity born of adversity. "I certainly think that for every cat event like the COVID-19 exposures we're seeing, you can find an upside, especially in the MGA world."
Like most of the market, he said, Nexus will definitely feel the impact of COVID-19 related losses in the areas of trade credit business as well as the travel industry and in accident and health.
"Of course, those markets are going to be contracting and are going to see a loss of opportunities – not just in terms of the actual claims impact but also in terms of future impact on the businesses generally. It's going to affect us as well as others in these spaces," he continued.
"But, I think, as a group, we decided very early on to diversify in terms of product lines, territories, and underwriting capacity providers that we partner with," Kembrooke affirmed. "Ultimately everybody has to remember that we are in the insurance business and even in some businesses that are traditionally run extremely well, an event like the COVID-19 pandemic will ultimately throw something from left field that you will have to deal with and that will have an impact…."
However, he emphasized that Nexus is well placed to be nimble and seize opportunities in other markets that are not as adversely affected by the pandemic, which are seeing hardening terms, including significant rate increases.
Financial lines are actually a perfect example of the improving market, he said, explaining that prior to COVID-19, the company saw hardening in the D&O market due to the predominantly public D&O losses that had been seen.
The rate hardening has been further enhanced by the COVID-19 outbreak, "even though there hasn't been a direct correlation at the moment between COVID-19 and financial lines losses. But you are seeing the benefit in terms of rate and opportunities that come indirectly."
"We will benefit from the current rate climate in the U.S. with an increase in premium growth and profitability," which he also attributed to the group's positioning and diversification.
Growth Projections
Indeed, the group's growth projections have been fast-tracked. "We were planning to reach half a billion dollars in premium as a group within the next three years, but we actually think that that will be accelerated, and we'll probably get there within the next 24 months instead."
Even the COVID-19 crisis hasn't dampened the launch of the company's financial lines division. "Ordinarily, when we launch a new product line offering, we would be making a bit of a fanfare about it. We would be looking to promote it as much as possible," he noted. "We would be jumping on planes, traveling to different key brokers across the country to show them what we're up to and what we're looking to roll out – knocking on doors and giving presentations to promote it."
Because the financial lines division was launched in April at the height of the pandemic, Nexus wasn't able to do any of that. "We were concerned as to how that would work and whether the timing would actually negatively impact that launch as a result – despite the hardening of the market and the positives that brings," Kembrooke continued.
"But the response of the market has been extraordinary, and we've been supported by our brokers fantastically well during this period. Everyone understands that we're all in the same boat and the brokers have adapted their approaches to business in exactly the same way."
Kembrooke emphasized that the COVID-19 hasn't been a positive experience as a whole, "but from a business perspective, it certainly has not had a negative impact on us."
Such trends are placing the company well to meet its strategic plans for the U.S. market, continuing with strong growth, both organically and through acquisition, "striving to be a leading specialty MGA in the domestic U.S. space."
So within five years, Nexus aims to break into the top 20 in premium volume, even as a standalone entity, Nexus Group US, apart from the group.
Such growth is possible, he affirmed, despite the fact that the company only looks at niche product lines and is focused on non-commoditized segments. "We don't have a volume business in personal or commercial lines, which you would ordinarily see in the larger MGAs."
This, he said, sets Nexus apart from almost every other large MGA in the U.S. "And if you add to that, the fact that were fully independent, and we're not part of a bigger broker-owned group, then we would probably be in the select few who would be generating that kind of volume in the specialty niche space."
Although Nexus Group was founded in London in 2008, it launched in the U.S. in mid-2017 with two acquisitions. One acquisition in the trade credit space, was called Equinox Global, based in London with a small operation in New York City. This company was rebranded as Nexus Specialty.
During the same year, the company acquired U.S.-based ZON Re, a personal accident treaty reinsurance MGA, renamed as Nexus Re and based in Morristown, N.J.
Related:
Topics COVID-19 USA Agencies Excess Surplus Insurance Wholesale
Was this article valuable?
Here are more articles you may enjoy.