Marsh, the insurance broker and risk adviser, announced the appointment of Scott Leney as risk management leader for both its Asia and Pacific regions.
In his new role, Leney will oversee Marsh's regional risk management teams as they build on existing capabilities and develop strategic solutions that will enable Marsh's largest clients to navigate an increasingly complex global risk landscape.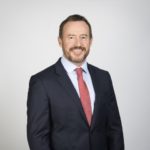 Currently CEO of Marsh Australia, Leney will assume his new role on Sept. 1, 2020 and report to David Jacob, CEO of Marsh Asia, and Nick Harris, CEO of Marsh Pacific. He will continue to be based in Sydney.
In addition, Leney will serve as country corporate officer for Marsh & McLennan in Australia, working closely with executives across Marsh, Guy Carpenter, Mercer and Oliver Wyman on key client and corporate initiatives.
"With more than 30 years of industry expertise leading teams and driving successful outcomes for clients across Asia and the Pacific, Scott is the ideal person to fill this role," said Flavio Piccolomini, president of Marsh International.
"As a strong client advocate with a track record for delivering innovative solutions for complex problems, he is well-placed to ensure we bring the full capabilities of the firm to our clients across the region," added Piccolomini.
"Clients across the region face a rapidly changing risk landscape as well as an increasingly challenging insurance market. I am excited by the opportunity to focus to our large and complex clients across a broader geography and work with our Asia and Pacific Risk Management leaders to help them respond effectively to these challenges," said Leney.
Source: Marsh
Was this article valuable?
Here are more articles you may enjoy.