It's been said that necessity is the mother of invention. That proverb was illustrated perfectly during the insurance industry's successful scramble to conduct its business digitally at the onset of the COVID-19 crisis.
This digital transformation is creating a new normal for the insurance industry, but some of the old normal—such as face-to-face negotiations—will remain when people can once again meet, according to industry executives.
"When we went into the COVID crisis,…a number of people were looking around saying, 'How on earth are we going to cope with this?'" said Clive Buesnel, Deloitte's Insurance Leader UK.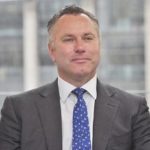 "The insurance industry has hardly missed a beat in reality, if you look at what they've achieved through product placement, which if you'd gone back a year, no one would have thought possible. Generally, the rise of automated placement has been forced on us, and it has happened," said Buesnel in an interview with Carrier Management.
When SCOR put together its "Quantum Leap" strategic plan in September 2019, it tried to predict some of the future trends that would unfold over the next three to five years, according to Jean-Paul Conoscente, CEO of SCOR Global P&C, during a virtual media briefing held in September, in lieu of the reinsurance Rendez-Vous de Septembre in Monte Carlo, which was cancelled as a result of the pandemic.
Actually, COVID-19 has accelerated this digital transformation, which SCOR thought would take three to five years, he said. "It's happened, in some cases, in a matter of months, and in other cases it's happening much faster than originally anticipated."
"I think, overall, the industry ought to be proud in terms of how it's responded—I mean, moving to a digital or virtual platform almost overnight with hardly an impact on customers," said Moses Ojeisekhoba, CEO of Reinsurance at Swiss Re, during a media briefing. "I think this is a really good thing and it will serve us well in subsequent events."
"What COVID has showed us is that we don't need paper, that we can trade predominantly electronically and that we can process electronically, totally. We need to continue to improve the systems that we're using to process that business electronically," said Toby Esser, chairman of AFL Insurance Brokers, in an interview.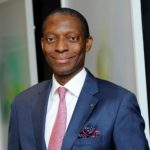 David Flandro, managing director, Analytics, at London-based Hyperion X, the data and technology-focused division of Hyperion Insurance Group, said the COVID-19 crisis has provided a real growth in online trading and digital marketplace trading.
The industry has learned that it's not necessary to do everything face to face, Flandro said in an interview. "We can do a lot of renewals; we can do a lot of business virtually. We can maintain relationships virtually. Even for some of the big stuff and lumpy stuff, we can win new business and we can create new opportunities virtually using technology."
"The fact that we were able to continue to run a business remotely, continue to have client meetings, quarter closings, settling claims, doing audits—all this remotely—is a great advantage for the industry but also increases the risk around digital and the need for strong processes and investments in this area," Conoscente said.
SCOR has conducted a "virtual Monte Carlo" via a new technology platform that enabled it to host a virtual lounge and underwriter-to-underwriter webinars. Conoscente said more than 250 client meetings were held on a virtual basis with P/C clients worldwide, starting from early in the morning Paris time to late in the evening Paris time during the week of what would have been the reinsurance Rendez-Vous.
More than 90 percent of the meetings were held throughout that week, but some virtual meetings were planned until the end of the month, he explained in an email after the media briefing.
SCOR's meetings were held with ceding companies and brokers, "because we believe that it's still important to keep the conversations going," he said during the briefing.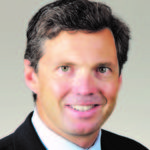 Charles Cooper, chief executive of AXA XL's Global Reinsurance operations, said his company probably conducted as many virtual meetings as it previously did at various fall meetings such as Monte Carlo and Baden-Baden. He pointed to a large, groupwide virtual meeting, held by AXA XL in September, which was attended by more than 600 people, including clients and brokers.
"We had both our group and division CEOs there, and we were able to really share our message quite broadly, actually more broadly than we typically would do at Monte Carlo, where we don't host a large event like that," said Cooper.
While there may have been hiccups in the first several weeks of the lockdown, most insurers coped relatively well, said Isabelle Santenac, EY's Global Insurance Leader, in an interview. However, she noted, the lockdown did highlight problems for some companies with their operating models and have led them to revisit their supply chains.
She cited the example of insurers that have offshored certain services such as call centers, IT or claims.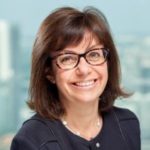 Some business process outsourcing (BPO) companies in India and other countries had difficulties working from home because of the country's infrastructure or lack of equipment, such as laptops, Santenac explained. "The supply chain is as weak as your weakest point."
As a result of these problems, which were highlighted during the lockdown, some insurers are now determining whether they should re-shore their overseas functions that were handled by third-party providers, she said.
Santenac recalled that several sectors, including insurers, asked for help early in the lockdown in recreating call centers back in their own countries, because their call centers in India could not operate.
Then another example of supply chain issues for insurers is that some third-party providers were found to have an unacceptable level of security for their home-working employees, she said.
Some insurers found they had "to switch to another provider because it was creating too much risk on their own IT infrastructure because part of the supply chain was too weak in terms of security," she said, citing lack of policies around passwords and secure firewalls.
The Future of Face-to-Face Trading?
But will this exponential growth in digitalization remove the need for face-to-face trading? The consensus of executives in webinars and interviews is that face-to-face will continue, eventually.
Flandro said he did not think that face-to-face negotiations will disappear, "especially when large amounts are involved with complicated deals." But some of the simpler risks, which can be standardized and digitized, will never again be done face to face, he added.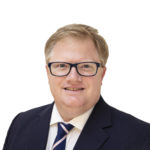 For the risks that require a higher touch, for limits of tens or hundreds of millions, insurers and brokers need to sit down together and walk through the details, Flandro emphasized. "You have to get both sides very comfortable with it and sign the deal, and shake hands or do an elbow bump, before you're going to move hundreds of millions of dollars over the line."
Torsten Jeworrek, CEO of Munich Re's reinsurance business, thinks that the industry's future working mode will be changed to some extent, but "it will not completely replace and should not replace physical meetings and also Monte Carlo…"
Reinsurance is a B2B sector, "which is based on mutual understanding and trust," said Jeworrek, noting that trust can be best developed "when you know your counterparts, your partners."
He explained that virtual meetings are easier with colleagues and partners with established relationships, but it is less easy to build new business relationships on a virtual basis "when you have to discuss very difficult things, very complex things…"
Despite the growth of online trading, Esser at AFL also believes that face-to-face meetings at Lloyd's will continue to be valuable—especially for the more complex transactions. "First, there is a discussion, then the information is absorbed, models are run, analysis is done. And then there is a second meeting or discussion, and a result can be given. Sometimes three or four meetings are needed."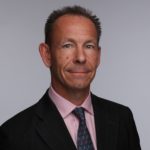 Face-to-face meetings are "still very important" and are an essential part of the success of the London specialty market, Esser said. "They are about understanding complex risk. They're about understanding each other and having a good, open debate on risks. And without that, I think the London market would lose an awful lot."
Cooper at AXA XL predicted that there will be fewer face-to-face meetings after the COVID-19 crisis ends and corporate travel will take years to recover but direct interaction will continue to be an important aspect of the business. "For somebody like myself, who has been in the business for 20 or 30 years, it's reasonably easy…to transition to a virtual environment, because I know so many of these people very well, and we have spent a lot of time face to face," he said.
"But if you're a younger person coming into the industry, you need to do that. You need to establish those face-to-face meetings, I believe, to really get the value of those relationships."
Esser agrees that it is easy to maintain relationships on Zoom, but it's much more difficult to build new relationships virtually without face-to-face meetings. As a result, until brokers can travel internationally once again, he speculated that "business will probably stick a little bit more with existing relationships…"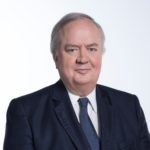 Despite these restrictions on international travel, some face-to-face meetings have still been possible if companies have offices in countries across the globe, said SCOR Chairman & CEO Denis Kessler.
"What's restricted is traveling from one country to the next, but within the country, it's still possible to travel," he added. As a result, SCOR's local teams in countries around the world are still able to meet clients if necessary and combine "virtual meeting with face-to-face meetings," he said.
The Future of Working in Corporate Offices
While the industry has successfully embraced virtual meetings and digital trading during the COVID crisis, Flandro thinks working from the corporate offices has a real advantage. When working from home, "there's less opportunity to talk to colleagues. There's less opportunity to resolve issues quickly with a five-minute conversation in the hallway, rather than having a half-an-hour Zoom call."
But Santenac at EY predicted that workplace arrangements will be vastly altered, even over the long term. Her insurer clients are developing gradual return-to-work policies, slowly increasing numbers as the months progress. "However, nobody envisages a system where 100 percent [of employees] will work 100 percent in the office."
She suggested that it will be easier to have hubs with people still working together at least for part of the week, "but not in one giant location."
Santenac said one of her clients conducted a survey where respondents expected that 60 percent of the people who once worked at their company's headquarters would be working three days a week from home in the future.
In the future, she predicted, there will not be a need for "a big flagship headquarters where everybody works."
Companies also have to address the safety of employees who begin to return to work in corporate offices, she cautioned. For example, in a post-COVID-19 workplace, hotdesking becomes a challenge because desks need to be disinfected after each use.
Santenac also pointed to the people issues that can arise as a result of employees working from home for extended periods.
"Something we are experiencing now with some of our clients is that you have a lot of people who are eager to return to work in the office because it's difficult for them psychologically…to work from home," she stressed.
Companies need to determine how they can make their organization work efficiently and effectively when people are no longer working together physically, she emphasized. "How do you ensure that you maintain the glue between your teams, maintain your culture and you successfully onboard new people?"
Can you imagine how it is to start work at a new organization where "you can't interact with people you work with?" she questioned. "It's quite difficult."
"So, I think this 'people' topic is going to be more and more important in the coming months," Santenac said. While it may be easy to say, "Let's allow people to be more flexible in the way they work," the consequences of that can be "quite complicated to manage."
Everybody can cope with working from home for several months, but it becomes more problematic to sustain the processes and work environment over several years, she said.
The Future of the Reinsurance Rendez-Vous de Septembre
For more than 60 years, executives in the insurance and reinsurance industry have met in Monte Carlo in early September to begin their January renewal negotiations. For the first time ever, this year the event was cancelled due to the pandemic.
While technology has enabled reinsurers and insurers to replace face-to-face meetings with virtual meetings, SCOR's Kessler said Monte Carlo is valuable for reinsurers because it helps identify industry trends. "I've been there for more than 25 years at Monte-Carlo; after one or two days, you sense a trend."
The Monte Carlo meeting provides "a 360-degree view from people who share a lot of information about the forces shaping the industry," said Kessler.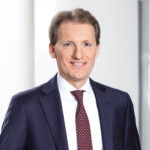 "Not being able to meet our customers in a physical location is a big minus," said Jean-Jacques Henchoz, Hannover Re's CEO, during the reinsurer's virtual media briefing. "I do miss the opportunity to meet physically with the market participants. I think this is certainly not going to be compensated by the virtual meetings, but it's better than nothing."
He predicted that the crisis will force many stakeholders to rethink the way they conduct their business with a blend of virtual and face-to-face meetings in the future. "But I think conferences like Monte Carlo have a role to play in the yearly agenda, and unless the pandemic extends beyond midyear next year, it would be a shame not to be able to meet again in September 2021."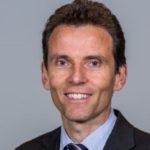 Swiss Re Group Chief Underwriting Officer Thierry Léger described the Monte Carlo meeting as three or four days of "extremely intense interactions that you cannot have in a virtual way."
However, he said, Swiss Re's virtual Monte Carlo this year will continue to have a high quality of interaction.
"In the context of everything else that's happening in the world, I think not meeting in Monte Carlo is the least of the issues that we should worry about," said Ojeisekhoba at Swiss Re.
"Our industry is one that is built on relationships, and those relationships are important," he continued. However, in the future, "we need to question whether we need Monte Carlo in its full scale."
The interaction, the networking, the informal component of the meeting is clearly important, Ojeisekhoba added. "We have to find a way to replicate elements of that while also taking advantage that we're not spending as much money as we all know we would have done this year."
This article first was published in Insurance Journal's sister publication, Carrier Management.
Topics Trends Reinsurance
Was this article valuable?
Here are more articles you may enjoy.