HDI Global Specialty SE is entering the German Fine Art and high net worth insurance market with the appointment of Dr. Alexander Wiebe from AXA. He joins the specialty lines insurer as head of Fine Art & Lifestyle Continental Europe, and managing director, HDI Global Specialty Underwriting Agency (HGSU).
Dr. Wiebe, who brings over 20 years' insurance experience and is the former chief financial officer at AXA ART, will help the company build a Fine Art and Lifestyle underwriting team based in Cologne.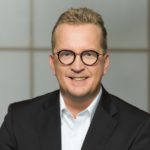 HDI Global Specialty will initially launch an all-risks cover for art and collectors' items, targeting private customers, galleries and museums. The insurer will also be offering policies to high net worth private customers, for valuable household contents and residential buildings as part of an all-risk cover.
The new policies are being developed by HDI Global Specialty Underwriting Agency and will leverage resources throughout the HDI organization.
In the medium term, the new Fine Art team is expected to supplement art and lifestyle insurance with additional services and increase the product range for wealthy private customers and internationalise its business activities.
"Alexander has an enviable track record in the insurance industry in general and in fine art and high net worth insurance in particular. Having spent five years on the board of AXA ART, his experience will no doubt prove invaluable as we establish ourselves as a significant player in the German market," said HDI Global Specialty CEO Ralph Beutter. "The new team will complement the existing fine art underwriting operations in London, headed up by Nick Brett."
The insurer expects to be trading in the German market with its first Fine Art risk solution within the first quarter of 2021.
About HDI Global Specialty SE
Following approval by the supervisory authorities, HDI Global Specialty rolled-out operational activities on 1 January 2019. HDI Global Specialty SE is a joint venture of Hannover Re and HDI Global SE, both established players in the insurance and reinsurance market. The company specializes in lines such as errors & omissions liability insurance, directors' and officers' liability insurance (D&O), legal expenses insurance, sports and entertainment, aviation, offshore energy and animal insurance.
Source: HDI Global Specialty
Topics Excess Surplus New Markets Market AXA XL Germany
Was this article valuable?
Here are more articles you may enjoy.