PartnerRe Ltd. announced that Andrew Hughes will join PartnerRe in the new role of CEO, Third Party Capital, subject to immigration approval.
Hughes will be responsible for further developing and growing PartnerRe's third-party capital initiatives. He will be based in Bermuda and will report to PartnerRe's president and CEO Jacques Bonneau, as a member of the company's executive leadership team.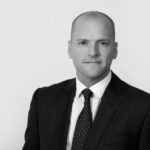 Hughes joins PartnerRe from Hiscox ILS, where he has held the role of managing principal since July 2019 and, prior to that, general counsel and chief compliance officer since 2015. Before joining Hiscox ILS, Hughes was senior counsel for QIC Ltd. in Queensland, Australia, a diversified alternatives asset manager.
"Growing our third-party capital platform is an important strategic initiative for our company. We are committed to further developing our current platform to provide aligned insurance-linked investment solutions for institutional investor clients leveraging our deep underwriting and distribution capabilities," commented Bonneau. "Growing this aligned capability will allow us to continue to develop and strengthen our relationships with our insurance clients and brokers."
Bonneau continued, "Andrew's experience and track record in capital raising, structured finance, alternative investment assets, ILS operations, and governance, along with his broad network of contacts will bring the added strength needed to continue to build our strengths in this important area."
Was this article valuable?
Here are more articles you may enjoy.