President Emmanuel Macron announced new investment to bolster France's cyber security defenses after two hospitals were struck by ransomware and the national security agency linked a large cyber attack spanning three years to Russian hackers.
The government is earmarking around 500 million euros ($602 million) to help companies and public authorities boost their cyber defenses, an official in the president's office said Wednesday.
Macron's goal is to triple the annual sales of French cyber-security companies to 25 billion euros in 2025 from 7.3 billion euros in 2019, and double the number of jobs in the sector by 2025.
The French leader will speak with officials at the two hospitals recently struck by hackers — in Villefranche-sur-Saone in central France and in Dax in the south west — on Thursday morning. While medical facilities have been targeted more often since the COVID pandemic began, according to watchdog ANSSI, a French official said the country wasn't suffering more than others.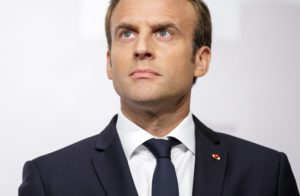 Earlier this week, ANSSI said that an attack similar to one used by Russian military hackers breached software firm Centeron, which counts Airbus SE, Orange SA and Electricite de France SA as its customers, in a campaign that began in late 2017 and continued into 2020. The company said the vulnerability may have been in an "old, open-source version" of its product, and not the software sold to corporations.
A French official at the ministry of foreign affairs on Wednesday described the campaign as "irresponsible" and an assault on the country's sovereignty. France is taking a position of "responsible caution" in terms of public attribution, the official said, declining to name the source of the attack and adding that dialog with Russia is necessary on this matter.
Russia has dismissed the suggestion it was involved.
Copyright 2021 Bloomberg.
Was this article valuable?
Here are more articles you may enjoy.