Allianz Global Corporate & Specialty (AGCS) announced the appointment of Kevin Hegel as the new head of Client Services and Multinational Regional Unit, London and Nordics, effective immediately.
He succeeds Ayleen Frete who has assumed a new role at AGCS, Allianz's entity for large-scale corporate and specialty risks, as global head of Market Practice Management.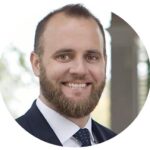 In his new role, Hegel will lead the Client Services and Multinational team and be responsible for all servicing aspects of AGCS' global corporate and multinational accounts in the region and driving the efficient implementation of the region's international insurance programs.
He will be based in London and report to Nigel Leppitt, global head of Client Services and Multinational.
Hegel joins AGCS from Zurich Insurance, where he worked in various multinational roles, based in Madrid, Barcelona, Zurich and New York, most recently in the role of manager of the Freedom of Services Network Center. Prior to Zurich Insurance, Hegel worked as a contract and commercial surety underwriter in the U.S.
Commenting on Kevin's appointment, Leppitt said: "With Kevin we gain a strong new regional head for our Client Services and international insurance programs in the region, who has considerable expertise in multinational insurance business and who will be able to drive the regional implementation of our new operation model, to further enhance our service delivery significantly and consistently to AGCS's clients globally."
Source: Allianz Global Corporate & Specialty
Was this article valuable?
Here are more articles you may enjoy.