Blink Parametric, the Cork, Ireland-based insurtech, has announced a major expansion of its flight disruption insurance platform in Central & Latin America, scheduled for launch this month.
The partnership between Blink and Terrawind Global Protection, a global travel assistance solutions provider, will deliver a tailor-made travel solution to clients, whether traveling for business or leisure.
"We were tasked by Terrawind to deliver a seamless, superior customer service experience for their clients and the result is a real-time service that provides options and alleviates stress when customers need it most," said Paul Prendergast, CEO and co-founder of Blink, in a statement.
"At a critical time when the travel industry begins to recover and we see the increasing movement of people worldwide, Terrawind's assistance services will play an important role in restoring confidence to the travelling public and we are proud to play our part in that effort," he added.
With Blink's data driven travel disruption solution, Blink monitors flights in real-time when clients register their flight details. A delay or cancellation that occurs to the registered flight automatically results in a traveler being notified. Real-time event notification allows for real-time problem resolution, said Blink.
Terrawind Global Protection's registered customers are offered choices that remove the stress and consequences of the delay, including airport lounge access if a flight is delayed by three hours or more, or a cash payout per traveler, which is immediately deposited into their Paypal account.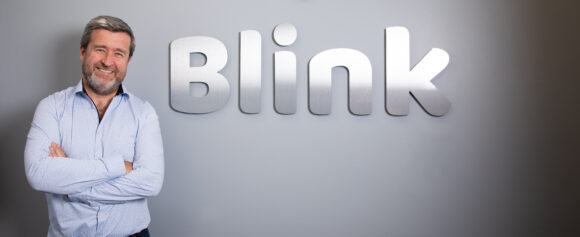 Blink said it will provide flight disruption support to Terrawind Global Protection policyholders wherever they are traveling worldwide.
"This is another key element in our ongoing strategy to continually add value to our client services," according to Carlos Fernandez, CEO of Terrawind Global Protection, who described 2021 as a year for optimism and recovery.
"By adding Blink's flight disruption solution to our product offering, we're affirming our confidence in the return of global travel and investing in world-class innovation to enhance the travel assistance experience for our clients," added Fernandez.
Terrawind serves clients traveling the world for business or leisure across 15 Central and South American countries, the U.S. and the Caribbean.
This partnership was a culmination of collaboration between Terrawind Global Protection, Blink and Rokk3r's INSURT3CH division, a leading digital insurance distribution specialist.
About Blink Parametric
Paul Prendergast (CEO) and Peter Bermingham (CTO) founded Blink in 2016, as a Parametric as a Service (PAAS) insurtech start-up, focused on a flight disruption travel insurance solution to prove its parametric platform. It was acquired by CPP Group (AIM CPP) in March 2017. In 2020, it was selected to join the fifth cohort of the Lloyd's innovation accelerator program — Lloyd's Lab — where it developed a market-ready business interruption offering. It partners globally with insurance and financial services companies in Asia, Australia, Europe, North America and Central and Latin America.
About Terrawind Global Protection
Terrawind Global Protection is a travel assistance company established in 1987 in Paris, France, under the name Coris Group. In 2010 it became the April Group and in 2019 it was acquired by the Terra Protection Group in the United States. It has 250 direct employees in the Americas and call centers located in Miami, Bogotá and Sao Paulo.
Source: Blink Parametric
Was this article valuable?
Here are more articles you may enjoy.