A new London-based business is promising to support a diverse portfolio of managing general agencies (MGAs) with resources, as well as back office services and custom technology.
NuVenture International Ltd., formed by industry veteran Andy Colbran in a strategic partnership with Xceedance, hopes to attract underwriting teams and influence change in the MGA market, based on a "culture of transparency with capacity providers."
Within the NuVenture enterprise, the interests of MGA founders and their financial rewards are "inextricably linked to the value they create for capacity providers," the announcement said.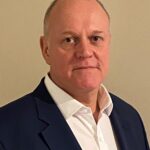 With funding provided by NuVenture, founding underwriters will have a significant equity stake in their MGAs and be able to use MGA-customised technology from Xceedance that gives them 24/7 access to their underwriting data.
"With the right investment in technology and extensive professional services support, I've long believed the MGA model can bring great value to brokers, capacity providers, and clients," said Colbran, founder and CEO, NuVenture. "Additionally, by using relevant data sources, MGAs can effectively streamline the underwriting process without compromising on quality."
He said NuVenture's first MGAs will be operational within the next month and he aims to want to build a "pipeline of experienced underwriters and businesspeople to join NuVenture in the coming months and years."
Source: NuVenture
Topics Mergers Tech London Insurance Wholesale
Was this article valuable?
Here are more articles you may enjoy.