Denis Kessler, SCOR's chairman and chief executive officer, has decided to step down, for personal reasons, from his role as CEO at the end of his current term of office, which will expire at the reinsurer's general meeting on June 30, 2021. He will stay with the company as chairman.
The board of directors of Paris-based SCOR previously decided to separate the roles of chairman of the board and CEO but now this will happen one year earlier than originally planned.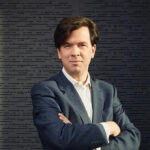 Succeeding Kessler as CEO will be Laurent Rousseau, deputy CEO of SCOR Global P&C, chairman of SCOR Europe and member of the group executive committee. Rousseau has held senior positions within the group for the past 11 years and has had 20 years of experience in the re/insurance sector in London and Paris.
In December 2020, SCOR announced that Benoît Ribadeau-Dumas would succeed Kessler as CEO in 2022. He joined the company as deputy CEO in January 2021 to prepare for the transition. However, the company is abandoning that original succession plan.
"While recognizing and commending his strong commitment and successful integration during his first few months at SCOR, the board of directors has come to the conclusion that the conditions are not met for Benoît Ribadeau-Dumas, who had not worked in the insurance or reinsurance sector before joining the group, to take up the position of chief executive officer of SCOR in June 2021," said SCOR in a statement.
The board's appointment of Kessler as non-executive chairman following the June 30 general meeting "will help to ensure the continuity of the group's strategy and to perpetuate its values," the company said.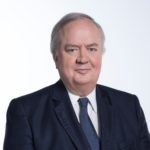 "For 19 years, I have devoted my life to reinsurance in general, and to SCOR in particular. This is a fascinating and demanding industry, extremely sophisticated and underpinned by science. SCOR has become a global Tier 1 company that is profitable, has a high level of solvency, and is growing continuously," commented Kessler.
"The succession announced in December 2020 by the board on the recommendation of the Nomination Committee, cannot take place as planned. I would like to thank Benoit Ribadeau-Dumas for all the effort he has made to integrate into the company and the sector," he continued.
"I have every confidence in Laurent Rousseau, a seasoned and recognized re/insurance professional with whom I have worked for more than 11 years, to ensure SCOR's success and to guarantee its long-term development, with the two-fold target of profitability and solvency," Kessler said.
"Laurent will stay true to the principles and values that make up the group's DNA, while giving it new momentum in the current health and economic crisis. All the members of the executive committee, highly experienced reinsurance professionals, along with the group's 3,000 employees throughout the world, will be united in helping him to take SCOR to the next level. Laurent can count on my full support as chairman of the board," he said.
Rousseau's Biography
Rousseau, 42, a French citizen, is a graduate of HEC (Ecole des Hautes Etudes Commerciales). He started his career in 2001 as an equity analyst at Credit Suisse First Boston in London covering European insurers and reinsurers. In 2005, he joined J.P. Morgan in the insurance investment banking team, executing M&A, capital raising and restructuring transactions for European insurers and reinsurers. He joined SCOR in 2010 as adviser to the chairman and became head of SCOR Global P&C's Strategy and Business Development in 2012. In July 2015, he became chief underwriting officer of SCOR Global P&C's treaty business in Europe, the Middle East and Africa. In April 2018, he was promoted to deputy chief executive officer of SCOR Global P&C and member of the group's executive committee. He is married and has four children.
Source: SCOR
Was this article valuable?
Here are more articles you may enjoy.