This wrap-up of international People Moves details recent appointments at Ed Broking, Price Forbes, NFP, Guy Carpenter & Co., and Specialist Risk Group (SRG).
A summary of these new hires follows here.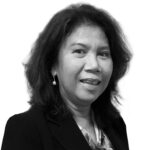 Ed, the London-based reinsurance, wholesale and specialty broker, announced the appointment of Elia Rahmita Price as director, developing markets of Ed Asia, effective immediately.
With more than 15 years of industry experience, both in broking and underwriting roles, Rahmita Price's expertise spans across offshore energy, power, telecoms and general property classes in the developing markets. Rahmita Price joins Ed from Howden Specialty Asia, where she held the role of associate director. Prior to this, she was responsible for the development of Marnix Insurance Brokers' business across South East Asia as the senior reinsurance broker.
She will primarily focus on deepening relationships with existing customers, while also developing new opportunities in key markets such as Indonesia, Thailand and Vietnam.
***
Price Forbes recently announced three senior appointments – Nicolas Bardon in Bermuda and Martin Soto Quintus and Miguel Pizarro in Chile.
Named executive vice president, Bermuda, Bardon brings years of experience as a retro broker and industry loss warranty (ILW) specialist. Bardon will work closely with Nick Foden-Pattinson, president of Price Forbes Bermuda.
He joins from Bermuda Brokers where he was a producing broker across several product lines. Before that, he was a broker at JLT Re/Guy Carpenter's retrocessional property team.
"The ILW market has been very active since the beginning of the pandemic over a year ago. Last year's price increases attracted the traditional markets as well as the start-ups to write ILWs and we anticipate that buyers' appetite for these products will remain strong at renewal," said Bardon.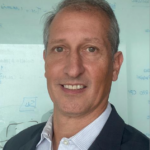 In two separate appointments, Price Forbes Chile announced it has hired Martin Soto Quintus as chief executive officer and Miguel Pizarro as chief broking officer.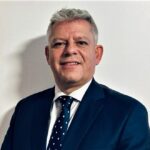 Soto Quintus joins from Aon Reinsurance Solutions where he was initially facultative director but since 2015, has held the position of CEO, Chile. He brings extensive relationships with carriers and brokers across Latin America and an important technical background from his underwriting roles at Swiss Re and Berkley International.
Pizarro also joins from Aon Reinsurance Solutions where he has held the role of chief operating officer since 2017 and was previously specialty lines director. Pizarro is a qualified lawyer who has worked in a variety of underwriting and claims roles including at AIG, Crawford Chile and Seguros Security.
***
NFP, a New York-based insurance broker and consultant, announced that Suzy Pires has joined its Complex Risk Solutions (CRS) Group in Canada as senior vice president, programs.
Pires joins NFP with over 23 years of risk management experience. Prior to NFP, she served as senior vice president, national program leader, for Willis Towers Watson, and senior vice president at Marsh, both in Toronto. As part of the CRS Group, Pires will utilize her commercial P/C and programs expertise to advance the team's work and deliver value to clients across industries as they face complex risks. She will report to John Belyea, chief operating officer for NFP in Canada.
***
Guy Carpenter & Co., the reinsurance brokerage unit of Marsh McLennan, announced the appointment of Luca Tres as head of Strategic Risk and Capital Life Solutions, EMEA, effective June 1, 2021.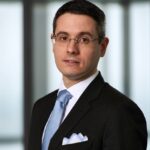 Tres will be responsible for driving continued growth in the development and delivery of non-traditional life solutions to clients throughout Europe, Middle East and Africa. Working closely with Guy Carpenter's network of offices across the region, he will assist companies holistically in the evaluation and execution of transactions designed to best achieve their short and long-term capital, risk and financial objectives.
Based in Milan, Tres will report to Massimo Reina, CEO, Europe, Guy Carpenter.
Tres is highly experienced in the development of structured insurance and financial solutions. Most recently he was a partner at Securis Investment Partners, where he led the life origination and structuring area globally. Prior to this, he was vice president – Structured Insurance & Bank Solutions Europe at Deutsche Bank.
***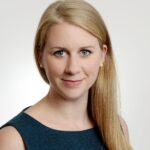 Specialist Risk Group (SRG), the London-based insurance intermediary, recently announced it has appointed Nikki Eastham as managing partner and head of the SRG M&A team.
Eastham joins after 12-years at Pricewaterhouse Coopers (PwC). Most recently, she was a director of the PwC Financial Institutions Group M&A team. Her experience spans strategic advisory, deal origination, target engagement, diligence, negotiation and integration support.
Was this article valuable?
Here are more articles you may enjoy.