Howden, the London-based international insurance broker, announced that Luigi Sturani has been appointed chief executive officer, Europe, along with Enrico Nanni who joins his team as chief commercial officer, Europe, in two newly created roles for the company.
The appointments reflect the continued expansion and investment for the broking group in Europe, including a wave of more than 300 new joiners in the past 24 months. Both appointments were effective from June 2, 2021.
Sturani will lead a diverse regional management team, supported by Louise Cable-Alexander, CEO, Northern Europe, and Danny Sever, CEO of Howden's Mediterranean region, tasked with providing a credible alternative for clients and talent in the region. The team will oversee more than 1,400 people across Europe, and continue to build by focusing on talent, the acquisition of culturally aligned businesses, and further investment in technology.
Sturani was previously at Aon in London for 15 years, where he held the roles of CEO Specialty, EMEA and managing director and head of Global Property and Casualty, Crisis Management. Prior to that, he was with Willis, where he held the role of managing director.
Nanni was previously chief commercial officer, Specialty, EMEA, at Aon, where he held various other senior management positions after joining from Willis in 2006.
***
Hamilton Insurance Group Ltd. announced the appointment of Vanessa Young as head of Mergers and Acquisitions (M&A) Insurance across its global operations.
Young joined Hamilton last month, based in London, and reports to Miles Osorio, active underwriter of Lloyd's Syndicate 4000.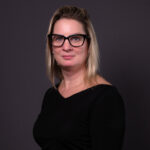 With 20 years' technical and industry experience, Young joined Hamilton from Willis Towers Watson (WTW), where she was executive director for the Transactional Risks unit in London. She led the establishment of a client-focused, technical and risk-based approach to M&A broking projects. Prior to WTW, Young was a senior underwriter/solicitor at Neon Underwriting, where she worked on numerous UK and international transactions with a focus on the renewable energy and real estate sectors.
Previously, she qualified as a solicitor at Dentons LLP where she remained as a senior associate on the corporate team until she joined Bird & Bird as a legal director, working predominantly on international renewable M&A deals, as well as advising managing agencies within the Lloyd's market.
***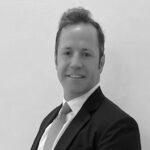 Ballantyne Brokers Ltd., the London-based independent London broker, continues to add to its senior leadership team with the appointment of Ian Martin as divisional director, Property, and Derrick Lloyd as head of Claims Broking.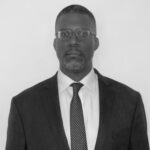 The appointments are effective immediately.
Martin was latterly a director at Alternative Distribution Operations at Willis Re, having previously held a senior role at Aon's MGA & Programme Solutions team.
With more than 30 years' experience in insurance claims, Lloyd was previously claims director of Decus Insurance Brokers.
Topics Mergers Agencies Aon Willis Towers Watson
Was this article valuable?
Here are more articles you may enjoy.