These international People Moves detail appointments at three insurance brokers: TigerRisk Partners, Lockton Re and Miller.
A summary of these new hires follows here.
TigerRisk Partners LLC, the Stamford, Conn.-based global insurance and reinsurance broker, announced it will appoint James Loggie to join its global Trade Credit, Surety and Political Risk business.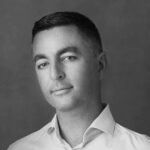 Based in London, Loggie will take the position of partner and will help drive TigerRisk's aspirations to become the global leader in credit and related lines.
His appointment follows TigerRisk's recent announcement of a new entry into this specialized class with the hire of Aon's respected head of Trade Credit, Surety and Political Risk, Phil Bonner.
Loggie will take up his appointment in 2022 after completing his notice period and will join TigerRisk from his previous position as a leader in Willis Re's Trade Credit, Surety and Political Risk division.
Loggie is a law graduate with more than two decades of experience in credit, surety and political risk. He began his career at Euler Hermes, followed by a move to Atradius and then AIG in 2004, where he was senior underwriter. Loggie joined Guy Carpenter in 2009 as vice president, and in March 2011 he moved to Willis Re where he spent more than 10 years, first as an executive director of International Credit, Surety and Political Risk, before moving up to a senior director role in 2019.
"We are delighted to bring an industry leader of James's standing into the team. TigerRisk is expanding an exciting global division designed to complement our strong growth strategy into specialty lines and capitalize on a dynamic competitive landscape," said Rod Fox, Chief Executive Officer of TigerRisk Partners. "The caliber of Phil and James confirms our dedication to this business."
***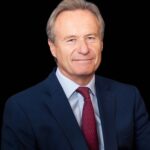 Lockton Re, the global reinsurance business of the world's largest privately held independent insurance broker, announced that Jeremy England Lee has joined Lockton Re's Non Marine Retrocession and Property Specialty Division in London.
Lee brings more than four decades of industry experience, starting his career in 1978 at Lloyd's D.E. Harman Syndicate. He then moved to Bowring which later became Carpenter Bowring, holding key positions in facultative, North American treaty and retrocession before joining Benfield in 1996 as a director for Retrocession. Most recently, Lee was part of the Global Re Specialty team at Aon.
***
Miller announced the hiring of experienced business development specialist, Safi Mebarki, who will be joining Miller's Paris office on July 5, 2021. Mebarki's appointment forms part of Miller's wider growth strategy in Europe, aimed at developing the range of re/insurance services available to clients.
A key aspect of Mebarki's role will be sourcing capacity for MGA, broker, and insurtech clients, whether through an insurer directly or through a reinsurance solution. He will also support the Paris and London teams in establishing delegated underwriting agreements, negotiating terms on behalf of clients and placing niche reinsurance treaties.
Mebarki will be joining Miller from Wakam, where he has been an International Business Developer since August 2019, developing delegated underwriting partnerships across Europe for non-life solutions. Prior to joining Wakam, Mebarki worked at Willis as a reinsurance actuary, modeling companies' books of business to advise on reinsurance strategies aligned with their appetites. He also spent time as a divisional director for French-speaking cedents, broking and placing reinsurance treaties in the Lloyd's and international markets.
"Safi brings with him an excellent understanding of the insurtech world, and the new innovation and distribution challenges for re/insurers. He also holds solid relationships with reinsurance underwriters and cedents," commented Pierre Guntzberger, head of Miller Europe, in a statement. "This, along with his strong analytical skills, will also strengthen our team's ability to construct optimized reinsurance strategies for our clients."
Topics Aon Willis Towers Watson Lockton
Was this article valuable?
Here are more articles you may enjoy.