This edition of International People Moves covers two promotions at the insurer Fidelis and a new hire at broker OneGlobal in Bermuda.
A summary of these appointments follows here.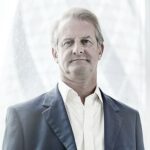 Fidelis, the Bermuda-based insurer, has appointed Charles Mathias to the newly created position of group director of underwriting. Mathias will be responsible for ensuring that Fidelis' underwriting data, systems, processes and reporting are of the highest standard and will support the CEOs of insurance, reinsurance and Socium in delivering Fidelis' business plans.
Phillip Murfet will assume the role of group chief risk officer, replacing Mathias. Murfet was formerly Fidelis' group portfolio manager and head of catastrophe modeling.
"The scale and scope of our underwriting capabilities have increased dramatically over the last two years. We now offer over 60 different products working with our clients through brokers and MGAs," said Richard Brindle, chairman and group chief executive officer of Fidelis.
"So our underwriting controls, systems and data are at the center of what we do, not just for our own needs but also for those of our Socium partners and other stakeholders," added Brindle. "We have already developed market leading tools to manage our underwriting and analytics. We now need to move to the next level of automation and reporting. Charlie has great experience in these areas and will ensure we remain efficient and focused."
"Phil Murfet has already shown real understanding and innovation in his roles in portfolio management and modeling. As such he has worked closely with me and the risk team and has a thorough understanding of our risk appetites, framework and tolerances. He has already contributed significantly to the development of our proprietary FireAnt aggregation and analytics tool, and he will be looking for opportunities to enhance our risk management and reporting tools for operational and all other risk sectors," commented Mathias.
***
Oneglobal Broking, the London-based broker, announced the appointment of George Bowring as head of Energy Casualty – Bermuda. Bowring will report to Group CEO Mike Reynolds.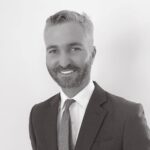 He will join the company once he has fulfilled his contractual obligations to his current employer, BMS, and the necessary immigration approvals have been received.
Bowring is an experienced energy casualty broker with strong relationships with U.S. independent broker-producers. He is committed to the Bermuda market having previously been with BMS and before that Price Forbes, based in Bermuda.
"Oneglobal is dedicated to providing best-in-class service to our clients when they need an energy casualty solution, and we continue to hire exceptional people to deliver on this commitment," commented Reynolds. "George's strong capabilities and client relationships in the energy casualty sector will provide the significant experience and class leadership that Oneglobal looks for in our team, and I'm pleased to welcome him."
Topics Underwriting Casualty Bermuda
Was this article valuable?
Here are more articles you may enjoy.