JBA Risk Management Ltd. announced its collaboration with Reinsurance Solutions Intermediary Services (RSIS), an African-based reinsurance broker that will use the JBA global flood modeling capability to provide flood risk analytics and catastrophe modeling services for its insurance clients across Africa.
"The launch last year of our global flood modeling capability, driven by JBA's FLY Technology, was a breakthrough opportunity that has allowed JBA and our clients to fill geographic gaps in traditional modeling," commented Nikki Pilgrim, technical director at JBA.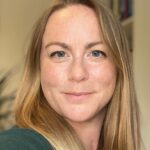 "Our collaboration with RSIS is just the latest example of how this modeling can be effectively applied in areas that may not have been previously covered," Pilgrim noted. "Understanding the implications of flood risk is critical to facilitate risk management and mitigation measures, and to ultimately build resilience within the industry and our communities."
With offices in Mauritius, Ivory Coast, Kenya, South Africa, and London, RSIS offers a comprehensive set of risk analytics to its insurance clients. The inclusion of flood risk in the portfolio analysis is critical, especially for East African countries where flood risk is a key peril, the broker said.
In 2020 alone, it is estimated that East African floods affected at least 700,000 people, causing more than 430 deaths predominantly in Kenya and Rwanda. The increased flood risk has also been noted in Southern Africa where approximately R650 million worth of property damage was recorded in the 2019 Easter floods in Durban.
"Flood risk is a peril that is often overlooked in Africa but can be extremely costly when it is not taken into account," said Thato Raboroko, RSIS' head of Analytics.
About JBA Risk Management
Headquartered in Skipton, England, with offices in Asia Pacific, the U.S. and Europe, JBA Risk Management is part of the JBA Group, founded in 1995. JBA is a leading provider of flood risk science offering best-in-class flood maps, models, analytics and consultancy to the re/insurance and non-insurance sectors, including mortgage providers and property search companies, governments, the international banking community and non-governmental organizations.
About Reinsurance Solutions Intermediary Services
From its office in Woodmead, Johannesburg, Reinsurance Solutions Intermediary Services (Pty) Ltd. provides reinsurance solutions to a growing base of blue-chip insurance clients in Southern Africa and Lusophone countries, including Angola, Botswana, Cape Verde, eSwatini, Guinea-Bissau, Lesotho, Malawi, Mozambique, Namibia, Sao Tome & Principe, South Africa, Zambia and Zimbabwe.
Reinsurance Solutions is a partially owned subsidiary of Mauritius-based Reinsurance Solutions Group, the independent African-owned reinsurance broking group that services Africa and the Indian Ocean Islands.
Source: JBA Risk Management
Topics Agencies Flood Reinsurance
Was this article valuable?
Here are more articles you may enjoy.